WELCOME SPEECH DIGITAL FIRST 2020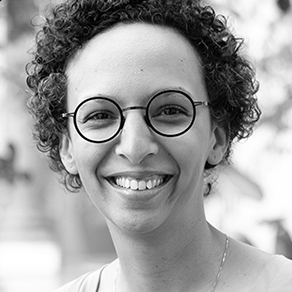 Barbara Trachte
Secrétaire d\'Etat chargée de la Transition économique et de la Recherche scientifique


RÉGION DE BRUXELLES-CAPITALE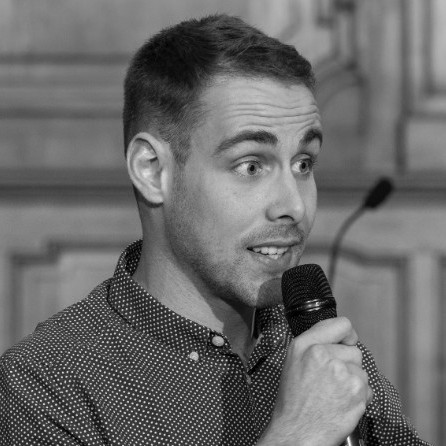 Tom Husson
Co-Founder


HUMAIN.AI
Welcome speech by Ministre Barbara Trachte and Tom Husson.
From Disruption to Acceleration: The Rise of E-commerce in the wake of Covid-19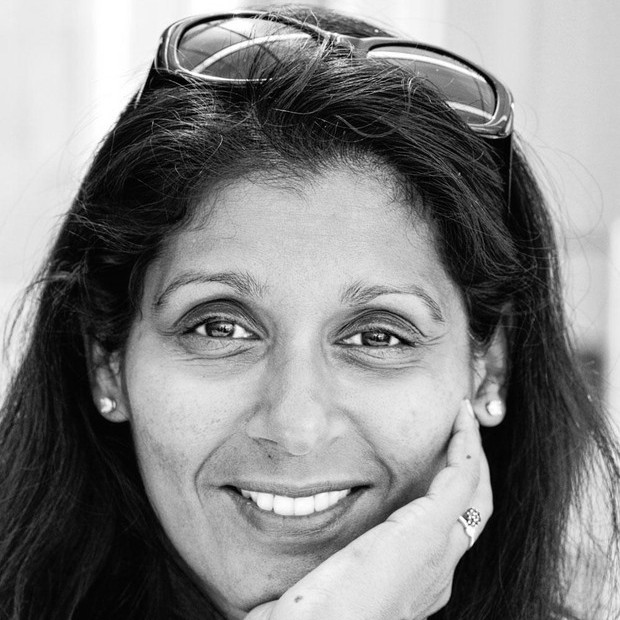 Sofie Geeroms
Managing Director


BECOMMERCE
During this presentation, Sofie Geeroms, Managing Director of BeCommerce, will focus specifically on the figures of the first semester of the BeCommerce Market Monitor 2019. The BeCommerce Market Monitor maps the total Belgian e-commerce consumer market and is based on a unique combination of different data sources: continuous consumer data tracking, supplemented with continuous retail panels and additional consumer research among 4000 consumers per quarter. The BeCommerce Market Monitor is a product offered quarterly by BeCommerce vzw asbl to its members and partners. This in-depth market research is carried out by GfK thanks to the support of BeCommerce Partners PostNL & Google.
Unlock the value of data and improve your customer satisfaction with AI : Glimpse into Alibaba Data Intelligence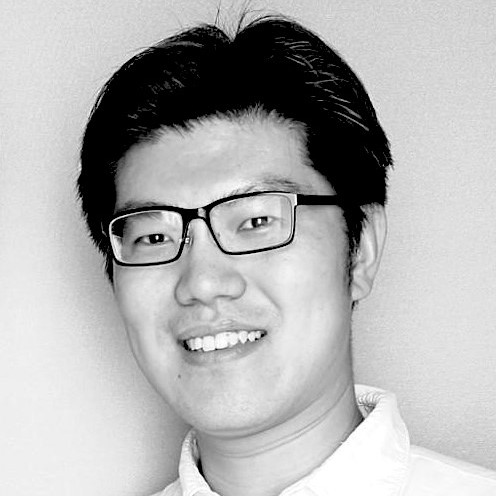 Yuefeng Sun
Retail Data Technology Scientist


ALIBABA
We are in a particularly exciting time when it comes to retail customer experience as consumers are currently more likely to use digital technology to explore potential purchases. This offers retailers the opportunity to transform how they interact with customers. Retailers using AI to its fullest potential will be able to influence purchases in the moment and anticipate future purchases, guiding shoppers towards the right products in a regular and highly personalized manner. With 20 years' experience in the e-commerce and retail industry, Alibaba has accumulated extensive technologies supporting retail innovation. In this keynote speech, Yuefeng Sun, Data Intelligence Scientist of Alibaba Cloud, will show you the retail business innovations within Alibaba ecosystem empowered by AI and data intelligence.
Faqbot, how to start your chatbots project successfully without making mistakes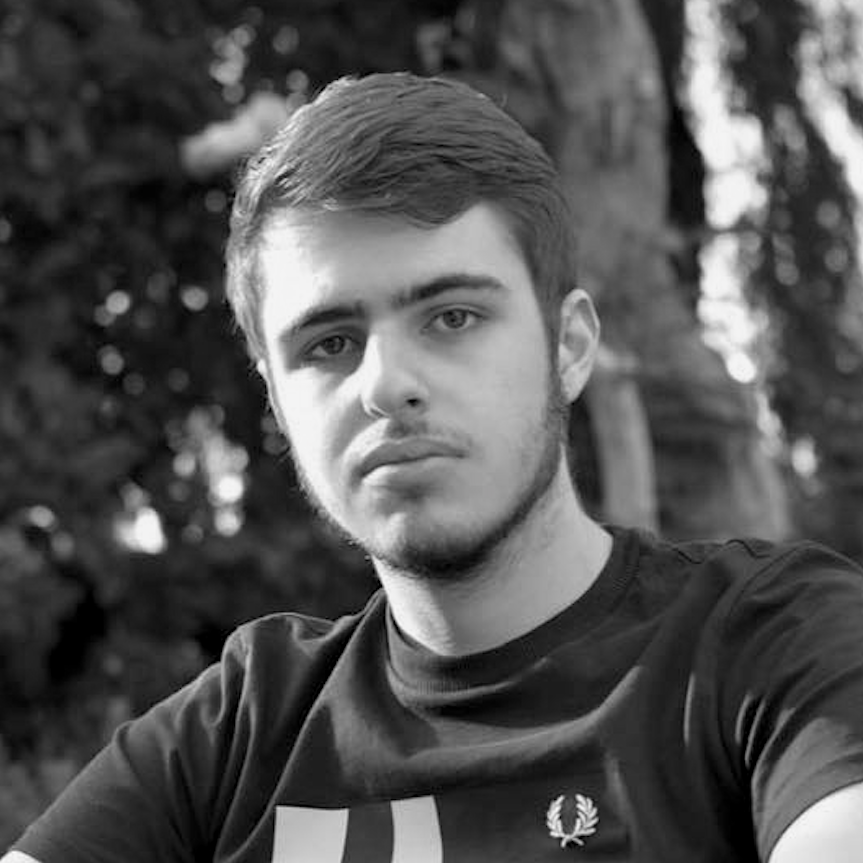 Mathis André
CEO


FAQBOT
There has been a lot of talk about chatbots in the last few years, but even more so in the last few months with the growing need for companies to go digital. How to launch your chatbot project? What do you really need for that? These are the questions that Faqbot can answer! Faqbot is a SaaS platform that is proud to have clients such as Roularta Media Group, Dour Festival, Famiflora, Hubo, and Lampiris helping to start their chatbot projects.
IOT use cases and their challenges (Smart Building, Smart Cities, Fleet Management, Asset Tracking)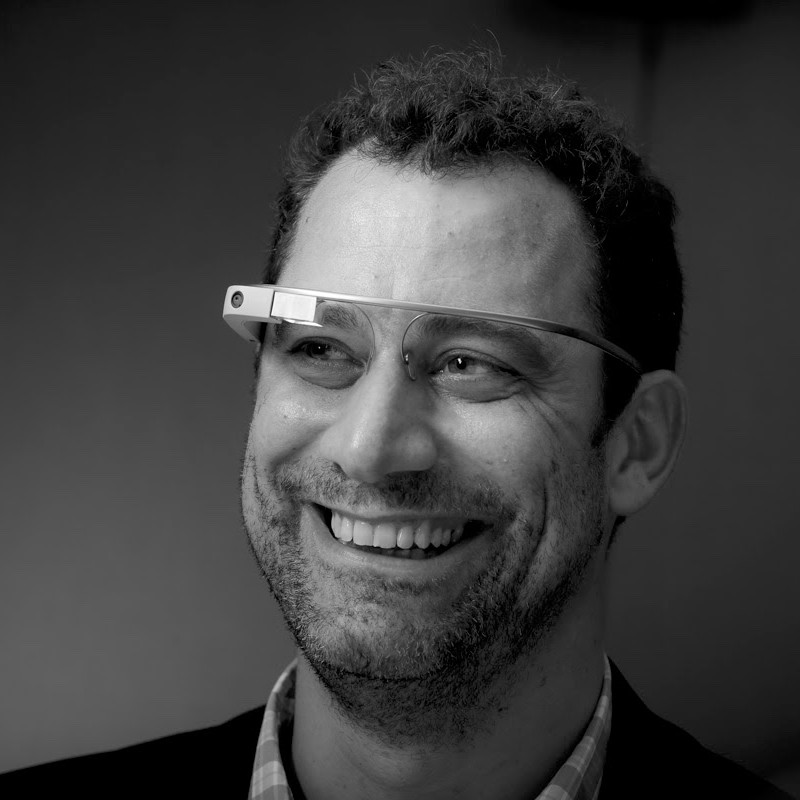 Cédric Ravalec
IoT Business Line Manager


SMILE
Data is at the very heart of an economic revolution for businesses of all sizes. More and more companies embrace IoT to support their digital transformation. Are you ready to implement your action plan? Cédric Ravalec, Smile's IoT business Line Manager, will focus on 2 main cases: asset tracking and device management to help you take on the challenge of IoT!
How to create better digital experiences: Improve the flow of customer queries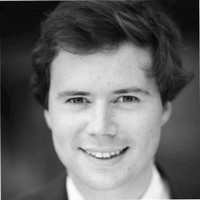 Nicolas Bruyns
Regional Director Belgium & Luxembourg


CONTENTSQUARE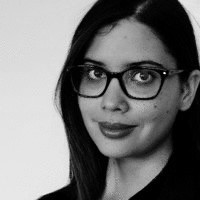 Clémentine Vellin
Digital Specialist


ENGIE
Digital experimentation allows you to gain the reliable insight you need to continually fine tune every aspect of the customer journey. By replacing the guesswork with hard data, you consistently deploy compelling experiences, maintain a competitive advantage and maximize ROI. Keen to discover examples of what brands are actually doing to enhance their online experience? Watch our punchy 25 minutes livestream in collaboration with our client ENGIE, where we will showcase practical use cases and UX tips you can apply to your own websites to help drive digital engagement and sales. This punchy 25 minutes livestream will cover: (1) Introduction to the UX world and how you can have better understanding of your customers behaviors; and (2) Actionable, cross-industry insights from Contentsquare's experts.
How to go global with your startup: Internationalization Playbooks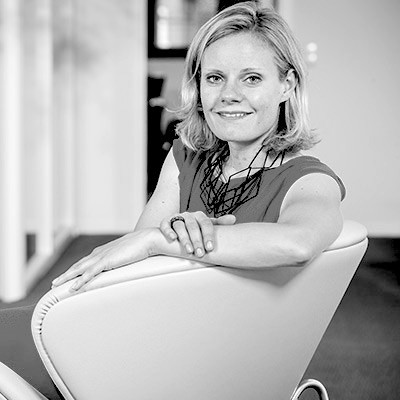 Joke Dehond
Growth Engineer Consultant


SIRRIS
Frederik Tibau
Expert Digital Innovation & Growth


AGORIA
Agoria, Sirris and EFRO Vlaanderen have developed a format to assist ambitious startups and scaleups with their global strategies. What stage is you company in? And what are the next steps in your internationalization process? Get to know all about our playbooks for Belgian startups and scaleups!
Leveraging payments to boost your business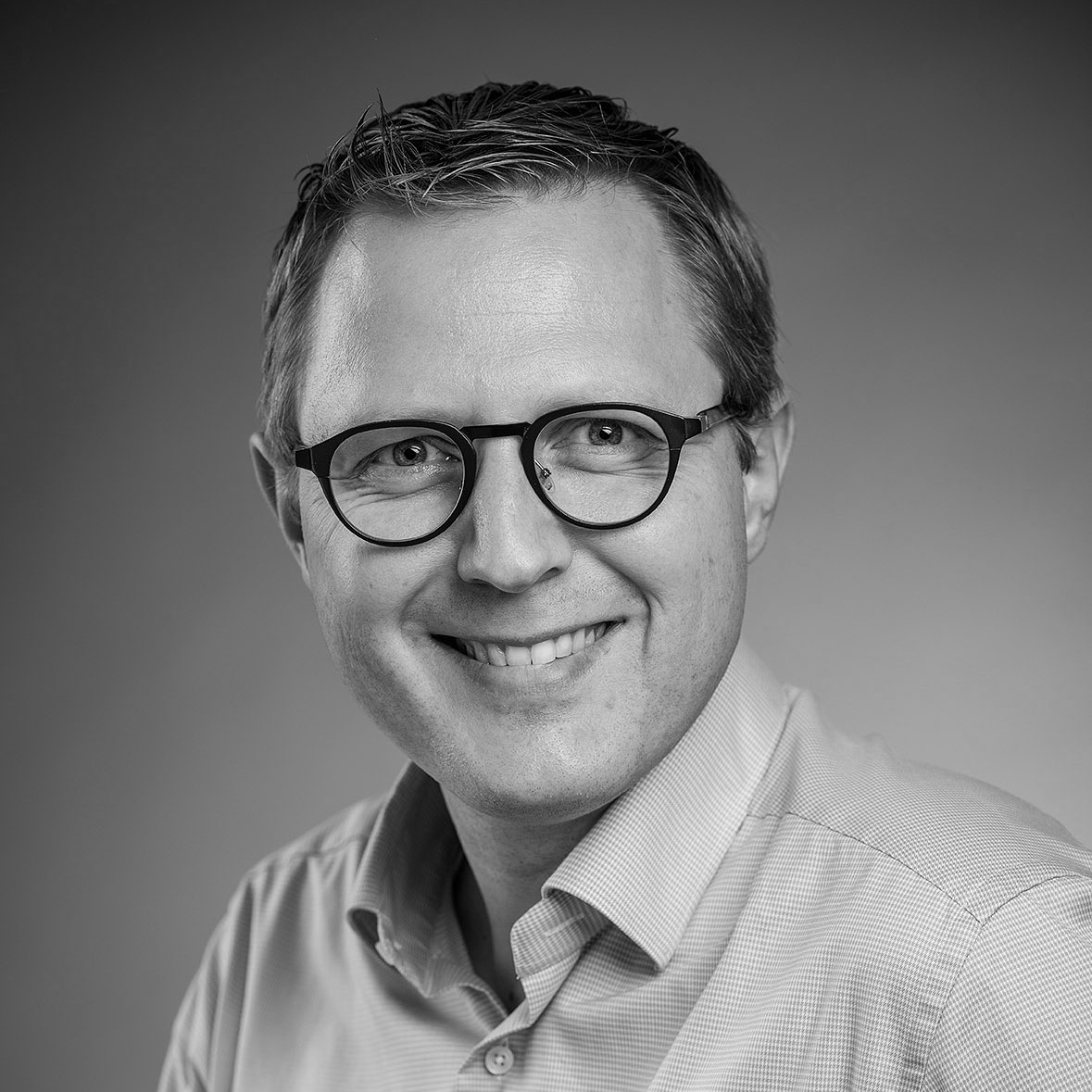 Tim Fransen
Marketing Director and Sales Leader E-commerce


WORLDLINE
Tim Fransen is the Marketing Director and Sales Leader E-commerce at Worldline Global. Together, he and his 12,000 colleagues help businesses accept payments at anytime and anywhere by delivering cutting-edge digital payment services such as payment terminals and secured online payment pages. Worldline is the European leader in the payment and transactional services industry and currently operates in over 30 countries. Visit mypaymentsolution.be.worldline.com for more details.
Smart financing: the cake under the cherry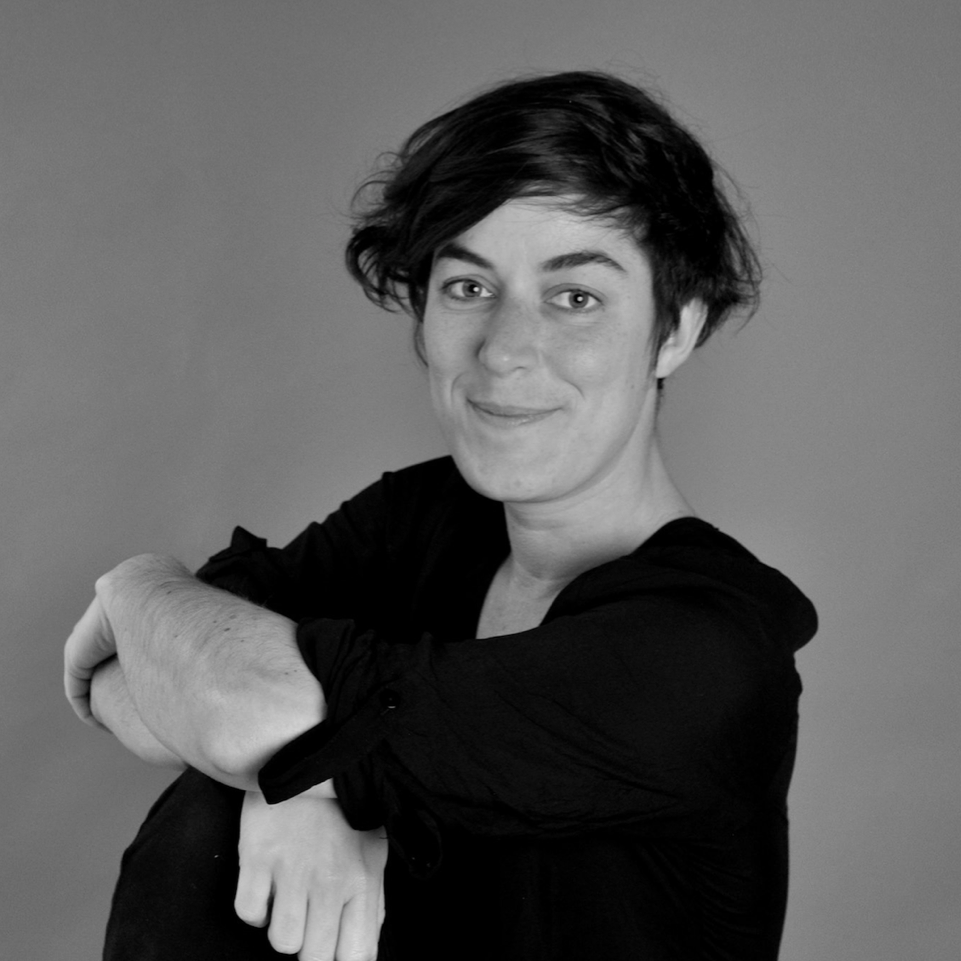 Céline Bouton
Deputy Director Business Development


LITA
Getting financed is sometimes a path with different milestones and ways. It's a journey that will bring lots of novelties. During this session, you will get an introduction of everything you can earn, alongside with money, to grow and develop your project. From the search of fundings, to the follow-up when you have received the amount needed: there is more than money in money.
Digitizing SME's with AI & RPA. Starting today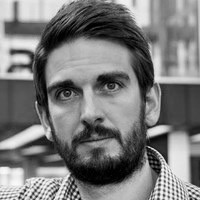 Richard Francis
Sales and Marketing Manager


EXACT
As a #1 business software vendor helping SMEs to be successful in rapid changing times, Exact helps in digitizing not only the financial bookkeeping, but digitizes all other business processes as well. Think of the working floor, your warehouse or factory as well as the supply chain. In this session, Richard Francis will guide you through the reason behind choosing for technologies like AI and RPA, how it works and in the end what it can do for your business, as of today.
Plugnotes, the new tool that SMEs leverage to digitize a series of data capture and operational flows without a single line of code and in a few minutes only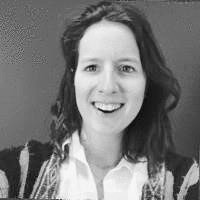 Camille De Bruyn
Co-founder


PLUGNOTES
The IT team capacity is often the bottleneck for SMEs. On the other hand, the business teams have continuously new projects and operational aspects to be solved FAST! Today, discover how Plugnotes allows anyone in the enterprise, CEO or teams, to automate processes requiring mobile capture or efficient use of data and files (videos, text, attachments, voices, ...) without a single line of code. Plugnotes in your tool box will be like a Swiss knife, ready to solve new needs. You can see it as a mobile version of Microsoft Access (accessible on mobile and pc). It will enable you to create your own apps, forms and databases on the fly and bring them in a new collaborative process in minutes.
How successful brands activate data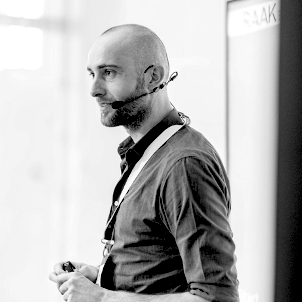 Tim Karpisek
Managing Director


RAAK
"Data is the new gold". You have probably heard this about a million times by now. But, despite the fact that data driven marketing has been a talking point for over more than a decade, the majority of brands still flag that they are not getting the return that they would expect. In this session we will zoom in on some key insights: (1) what can we learn from brands who have successfully implemented a data driven approach?; (2) what are the quick wins that we can implement today?; and (3) which evolutions can we expect in 2021/2022? It is RAAK's mission to make data tangible and actionable. You can expect a presentation full of insights, examples and practical tips that you can start implementing tomorrow.
Our journey towards Digital Maturity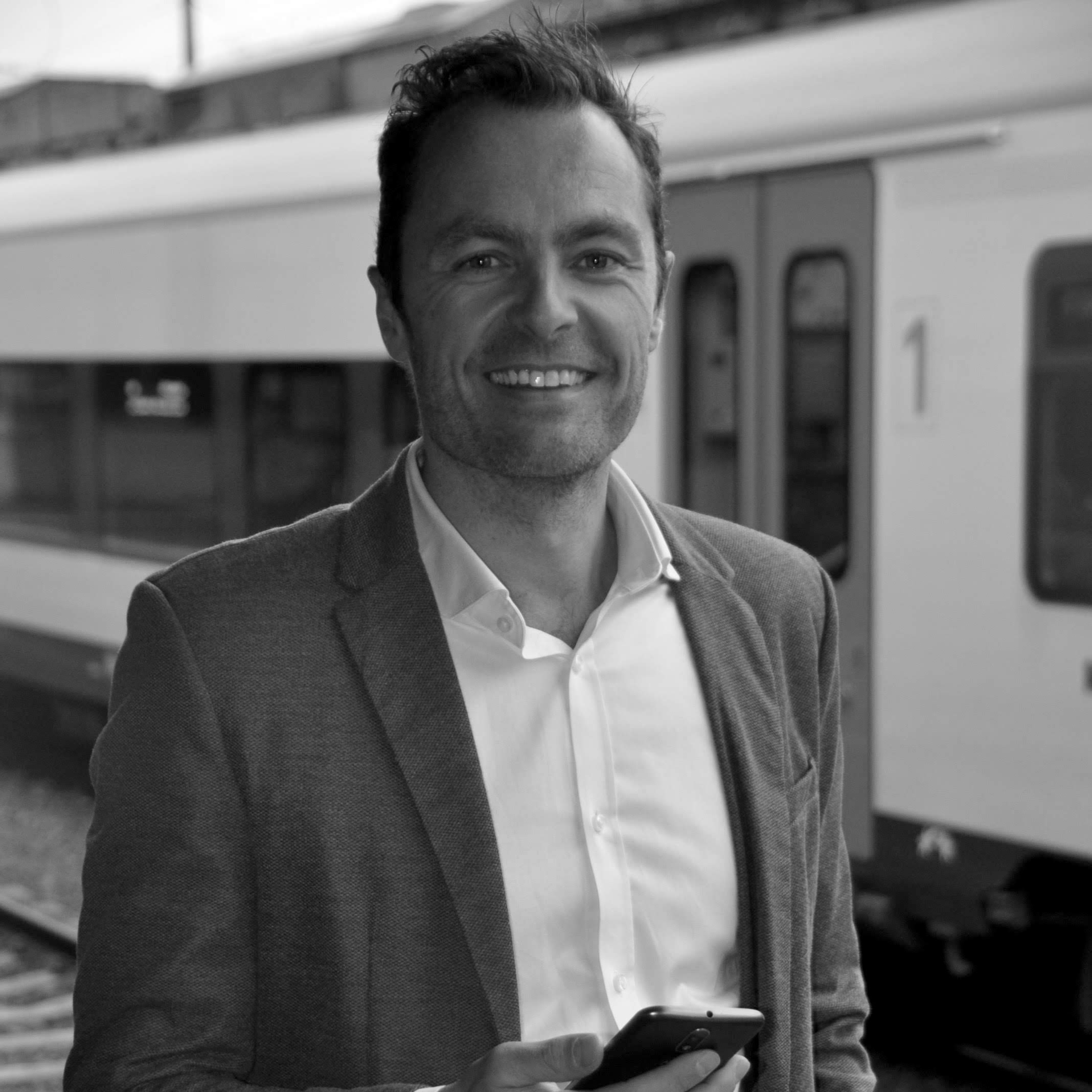 Stefan Costeur
Digital and Innovation Manager


SNCB/NMBS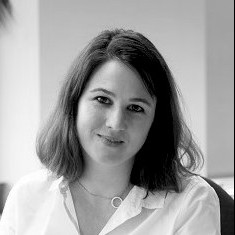 Céline De Both
Digital Sales Performance Manager


SNCB/NMBS
From Wild Wild to Well-Oiled Machine. And it's not the end of the road. Where is our journey headed tomorrow? In an ever-changing, ecologic-conscious and connected world, we need to take the new habits into account. Work with mobility partners towards a seamless, integrated solution for the traveller of tomorrow. Extend our digital voice to this new client.
How data science will change the course of history for women!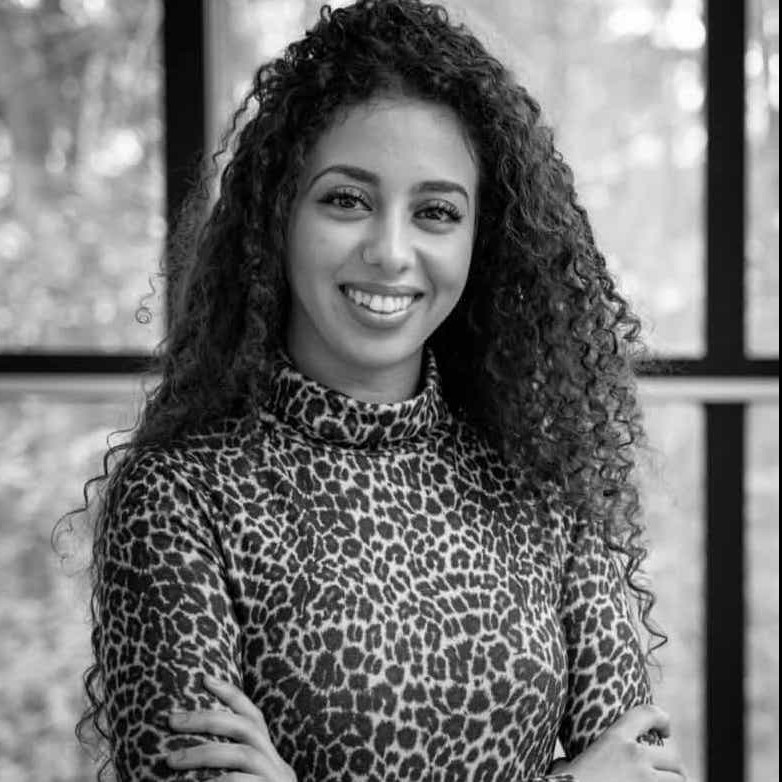 Sana Afouaiz
Founder & Director


WOMENPRENEUR INITIATIVE
Technology is becoming more and more an inseparable part of people's day-to-day lives. It is expected to leave a significant impact behind. But when examining this impact more closely, it becomes clear that a gender-conscious approach has rarely been adopted. To this day, the concrete impact of data on women, be it positive or negative, is therefore still unknown. Are we leaving women behind? Discover the answer in Womenpreneur's session!
How to pivot from service to product?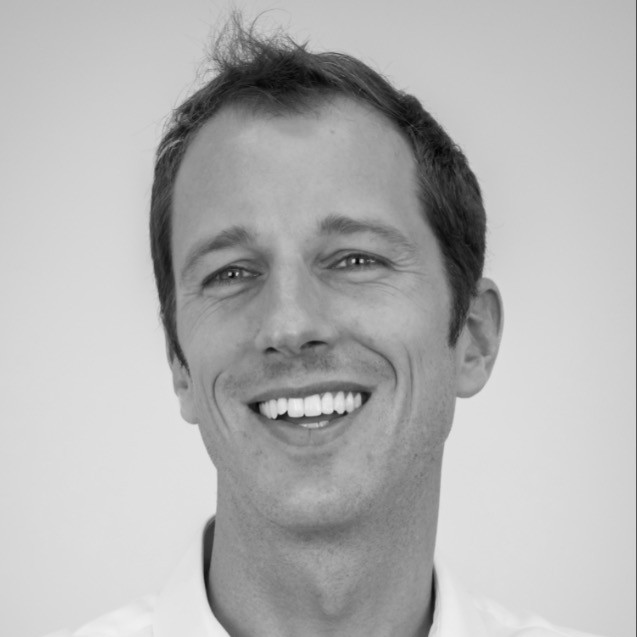 Sebastien Leempoel
CEO


RIAKTR
In order to accelerate its growth, Real Impact Analytics decided in 2015 to pivot from a service business model to a product business model with recurring licences, becoming Riaktr. Such pivot ended up being much more challenging than anticipated, but Riaktr managed this transition successfully. The journey proved really enriching and Sébastien will share his experience and key lessons learned along this bumpy road.
Solve the Content Crisis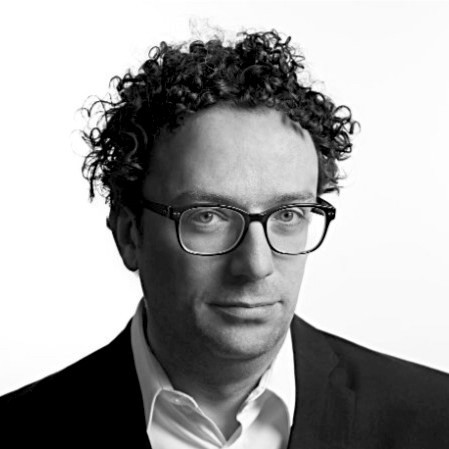 Tim Pashuysen
Stylelabs Co-Founder & Chief Strategy Officer


SITECORE
In this new normal, the customer we predicted to see in 2023 has arrived overnight. Between omni-channel, content marketing and a radical shift in the marketing mix available, creating quality content at scale becomes a bottleneck for many brands. This session analyses what's going on, and how you can develop a strategy and toolset to create a scalable content production to deliver quality content in a predictable way.
How activation marketing helps you stay connected with your customers in good and bad times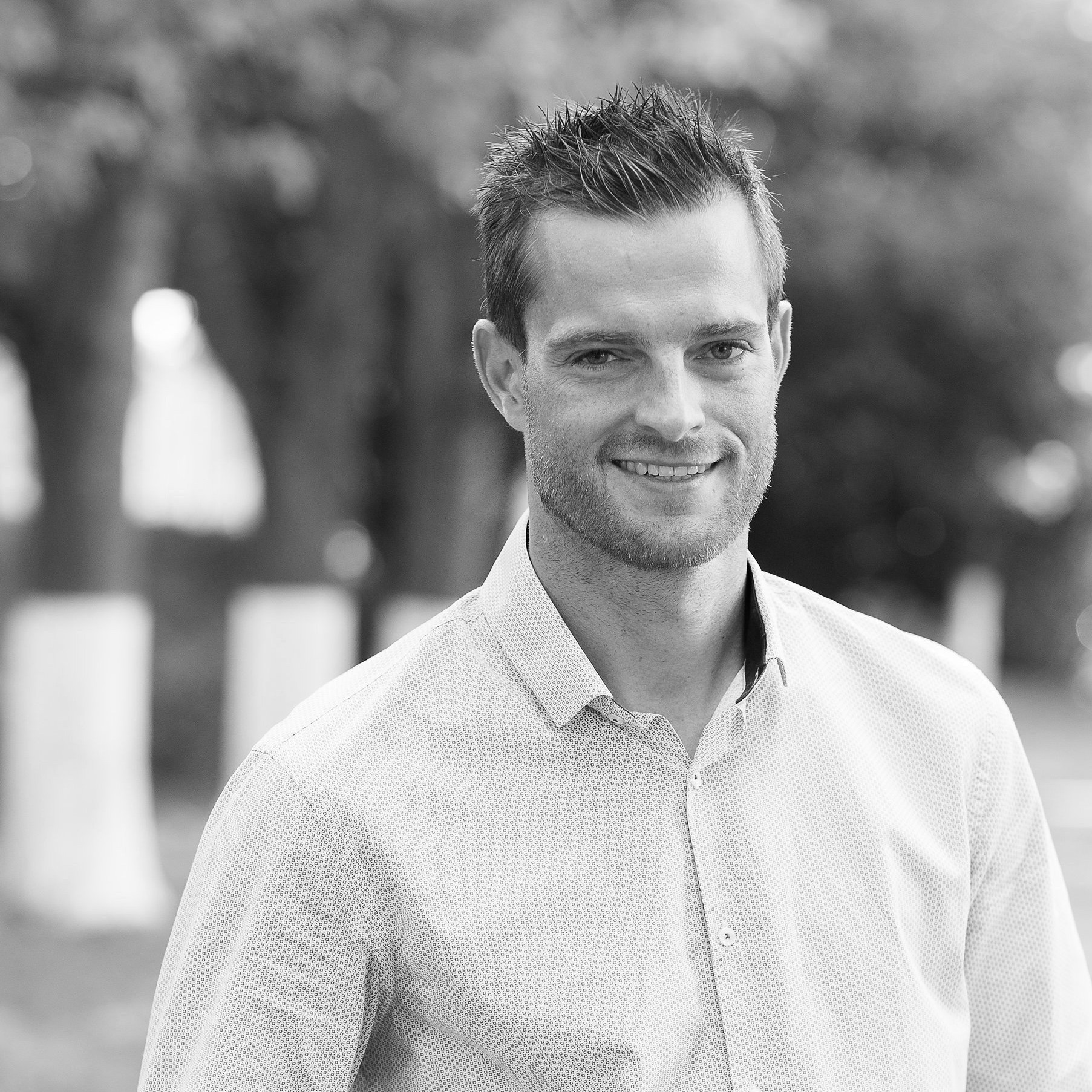 Jonathan Wuurman
Product Evangelist


ACTITO
With the rise of customer acquisition costs, activation marketing is becoming more and more important. Using the data you often already see, activation marketing aims to reinforce customer relationships and get more out of your existing customers. In this presentation, Actito will show you why activation marketing is so important and how its customers are using it successfully. Biography: "Always be curious, never stop learning" is Jonathan's motto and actually applies to marketing strategies too. Over the years and after a decade in marketing, but also sales and product management, Jonathan has built up a passion for helping marketeers leverage digital technology to provide outstanding customer experiences. With his marketing team, he aims at educating and making sure that every marketeer becomes a superhero of activation marketing.
Creating stronger B2B advertising strategies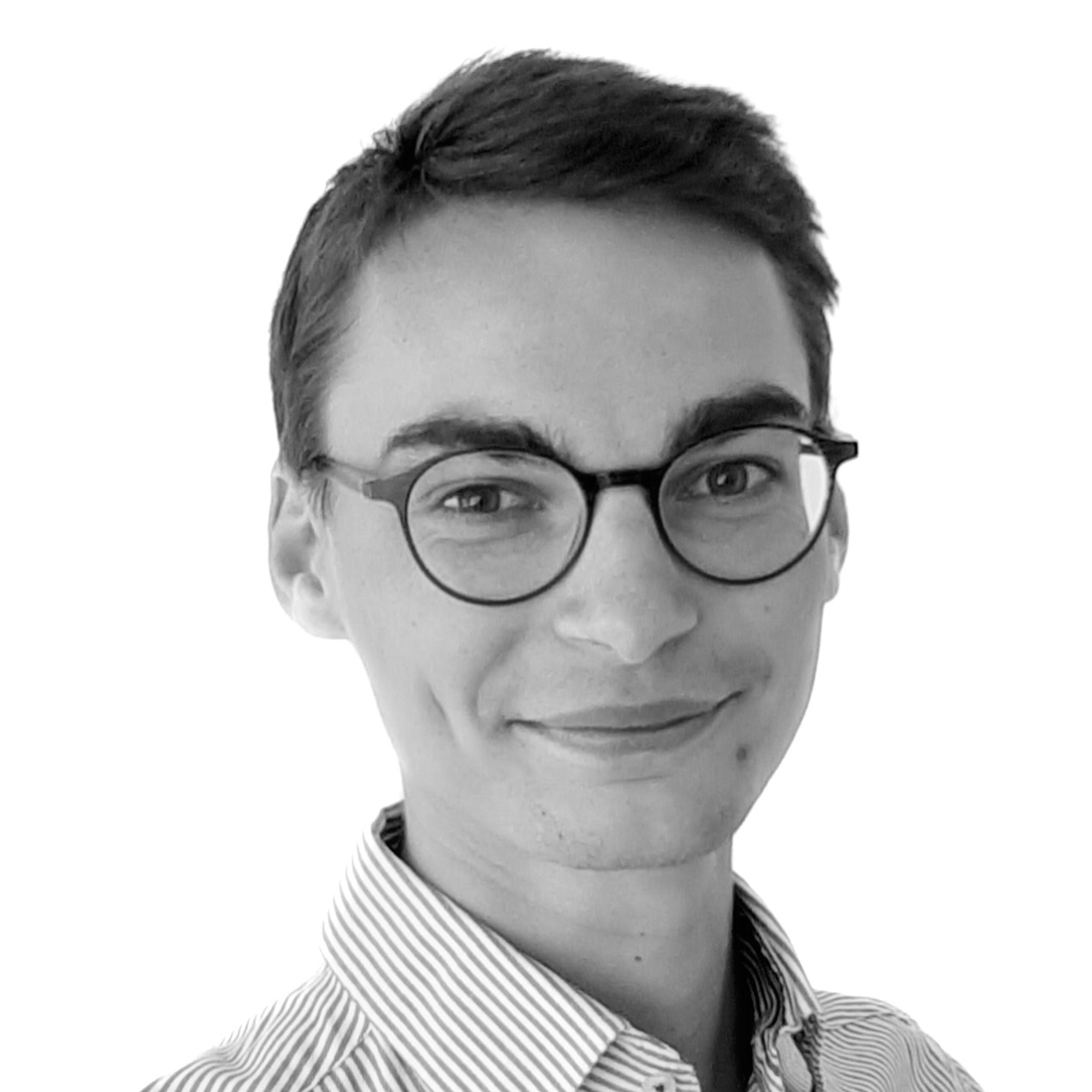 William Tinant
Senior Advertising Consultant


UNIVERSEM
Much will have changed after the coronavirus deeply hit us. All marketing strategies we are currently developing in the B2C sector, but also in the B2B sector have to take these changes into account. But how can you set-up an efficient B2B advertising strategy? Which target audience to use or not to use, and how? How to set-up cross-channel B2B campaigns? How to target B2B audiences on channels where those audiences are quite limited (e.g. Google and Facebook)? William Tinant (Sr Online Advertising Consultant) will answer all your questions during this session and give you interesting insights and a full set of useful tips.
How to internalize paid media buying properly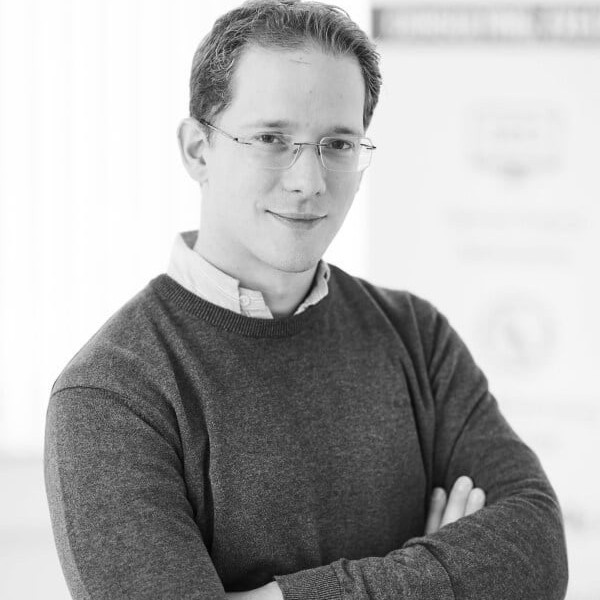 Fabian Van De Wiele
Managing Director


CLICKTRUST
A lot of companies are internalizing media buying like paid search, social & programmatic. They hire an SEA specialist or a social specialist only to have that person resign 3 years later, taking all knowledge with them. What are the roles and organisational steps brands need to take to internalize media buying effectively?
Book 50 lessons for entrepreneurs by Jürgen Ingels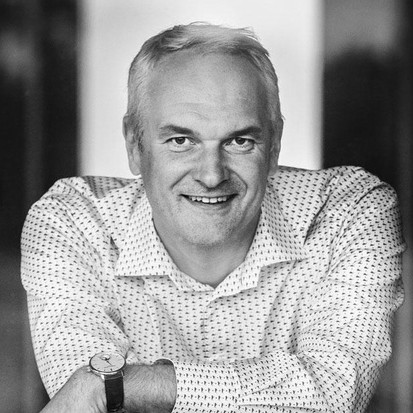 Jurgen Ingels
Founder & Managing Partner


SMARTFIN
"We learn by doing", the old adage tells us. And in the case of entrepreneurship, you can take that literally! Becoming a successful entrepreneur involves lots of hard work and learning from your mistakes as you progress. There is no magic formula, but following the right lessons can take you a long way. In 50 lessons for entrepreneurs, Jürgen Ingels reveals the lessons he has learned as a top entrepreneur. He gives concrete, practical tips about how you can take your company to the next level, from your business model to operations; from marketing and sales to human resources; and from the composition of your team to the financial structure of your organization. Using a series of personal anecdotes, Jürgen illustrates his own entrepreneurial story, which did not always go the way he had planned. With this book, he hopes to inspire others, to pass on his passion for entrepreneurship and technology, and to help the budding entrepreneurs of the future to overcome the problems they will inevitably face. JURGEN INGELS is the engine behind various startups and scaleups. He is the founder of the SmartFin fund which finances and supports growing technology companies, and he was the driving force behind Clear2Pay, an entrepreneurial success story. Ingels started Clear2Pay from a drawing on the back of a beer card and grew the company to an international business with 1.200 employees in 20 locations, and sold the company in 2014 for $500,000,000. He is also known from the TV program Leeuwenkuil.
How can hub.brussels help you start and grow your startup / scaleup?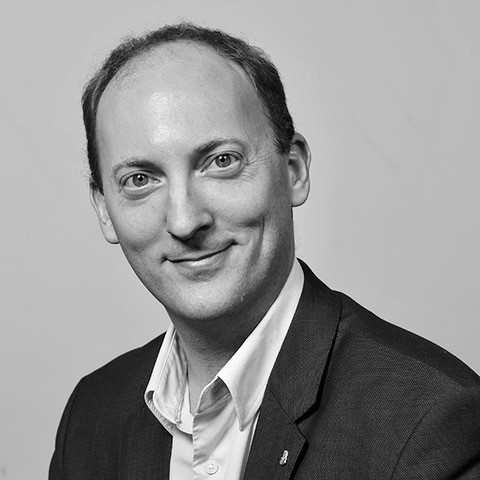 Rodolphe d'Udekem d'Acoz
Head of BU Digital & Expertises


HUB BRUSSELS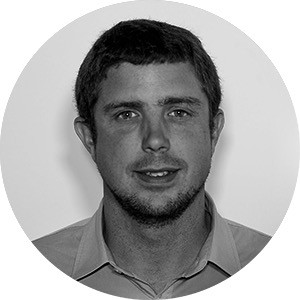 Hugues Luyckfasseel
Consultant


1819.BRUSSELS
Hub.brussels is the economic development agency of the Brussels Region. Our focus is to help entrepreneurs and partners of the Brussels entrepreneurial ecosystem to create value for themselves, for the Region and for the common good. Learn how we help innovative entrepreneurs to start and grow their business, in Belgium and abroad. 1819.Brussels: Découvrez les services du 1819.Brussels et la mise en place des aides publiques liées à la crise du COVID-19. Notre conseiller Hugues Luyckfasseel vous présentera le 1819.Brussels, le service d'information pour tous les entrepreneurs de la Région de Bruxelles-Capitale ainsi qu'un aperçu des aides publiques proposées en réponse à la crise du COVID-19.
The incredible impact of an engaged workforce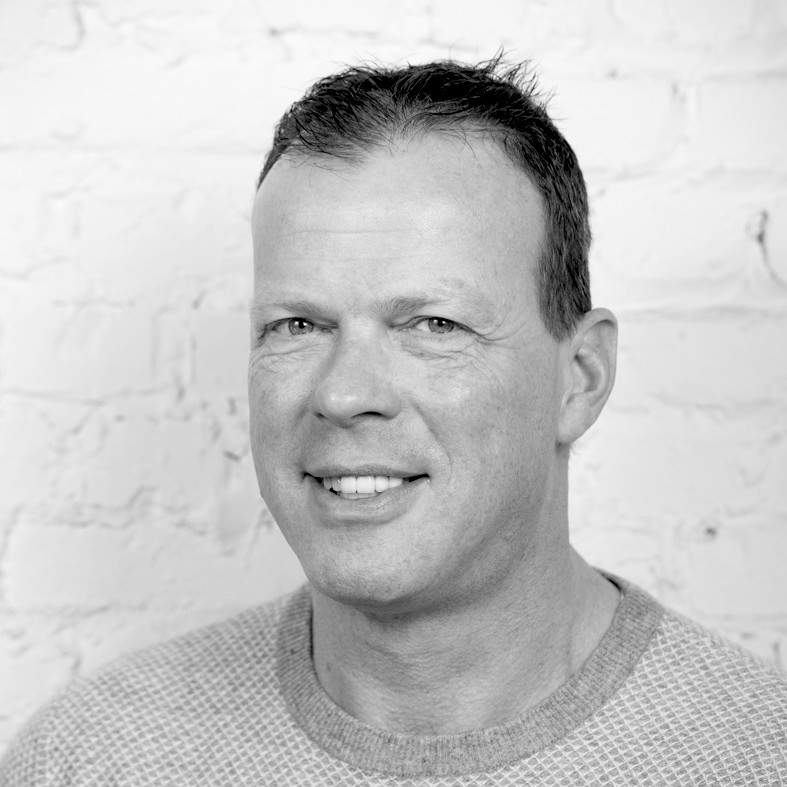 Patrick De Pauw
CEO


SOCIAL SEEDER
No fluggy presentation, but real cases from more than 6 years of experience in employee engagement.
Black mirror syndrome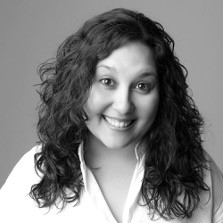 Ivanel Pérez Bolivar
XD Team Lead Design Strategist


EMAKINA
Black Mirror (Netflix series) explores a twisted, high-tech near-future where humanity's greatest innovations and darkest instincts collide. But, what happens when these sci-fi scenarios become a reality? How can we be smart when machines are apparently smarter than you? Are we ready as a society to deal with that? Join Ivanel Pérez in her talk BlackMirror Syndrome, a down to earth and funny journey on discovering how tech is shaping our human behavior and how we can design a better future embracing empathy and technology. Biography: Iva is an electronics engineer who specialized in mobile communications and audiovisual interactivity in Barcelona. In 2010 she decided to change her career path by training herself in Design Thinking, Service Design, and Business Innovation. Since then, she has been leveraging her ability to bring together multidisciplinary profiles to co-create and validate ideas through prototype and iterations, ensuring they add value to people and businesses. In 2017 she moved to Belgium, where she continues to work with local and international companies to define their omnichannel experience strategy, designing meaningful moments (touchpoints) users will have with their brand.
Preparing for the era of Predictive Marketing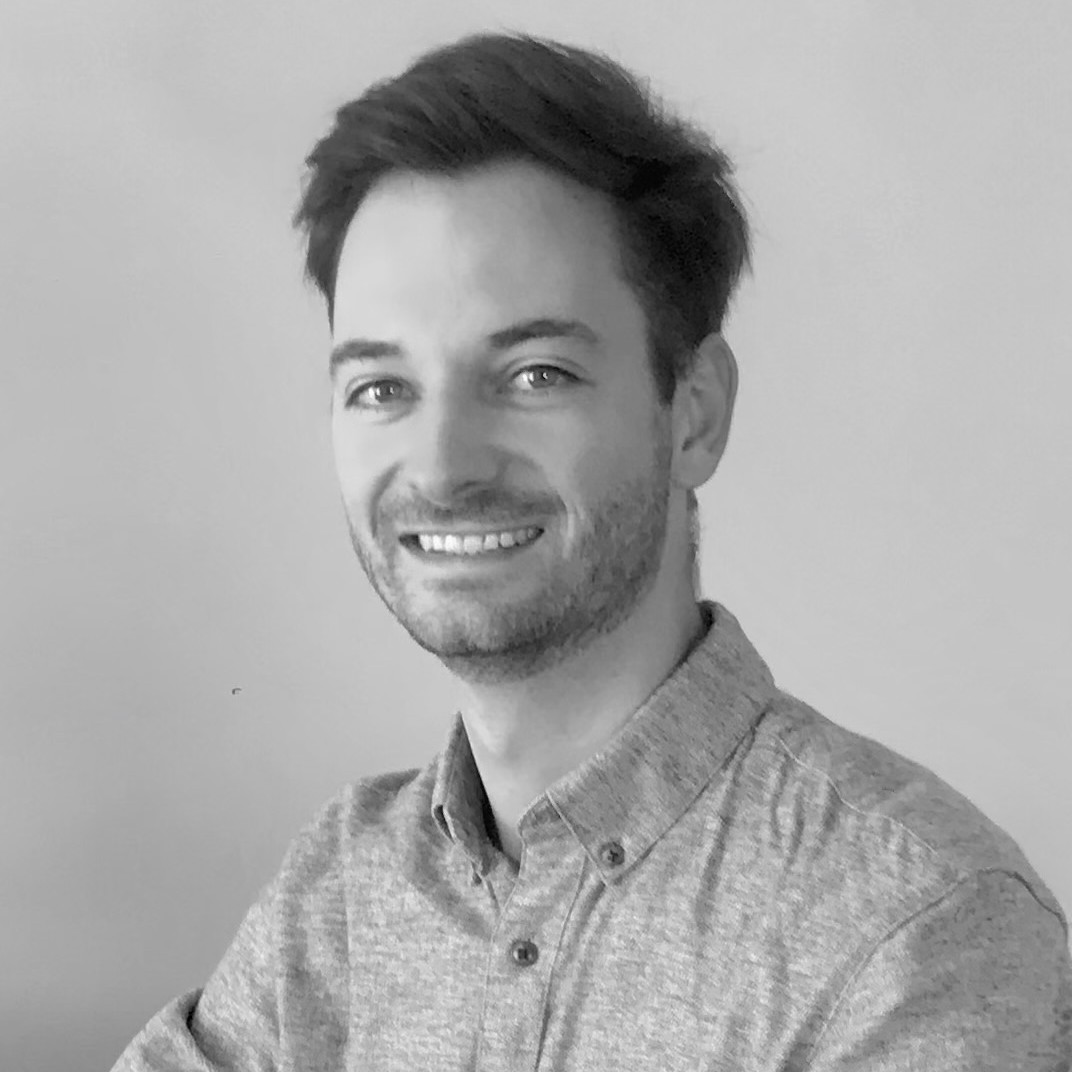 Pieter-Jan Terryn
Tech Lead (Google Marketing Platform)


GOOGLE
It is no longer enough for businesses to look at analytics that are only showing the historical data. It is becoming more and more fundamental to look ahead: the new era of digital marketing will be predictive. Google can help you stay ahead of the game in understanding your customers, personalize how consumers experience brands and predict marketing outcomes.
Data and loyalty : it's a match!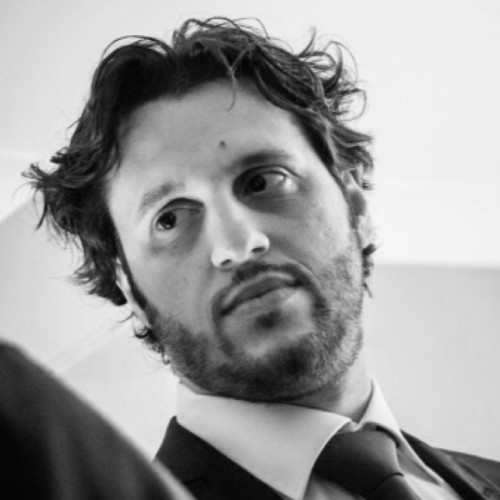 Enzo Ricciulli
Managing Partner


MEDIASCALE BENELUX
Data is a very important aspect that affects our daily work but also our behavior. In this talk we'll go through an interpretation of how to interact with data and how to activate it.
How can digitalization help answering societal challenges?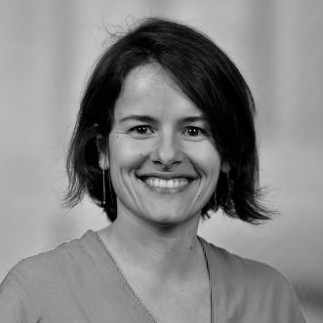 Aurélie Dekegeleer
Managing Director


RESEAU ENTREPRENDRE BRUXELLES
2 startups that are part of Réseau Entreprendre Bruxelles illustrate in which way digitalization helps promoting answers to today's world challenges. (Jobgether: online recruitment & matchmaking, Vox Collector: shaping company culture even from remote places).
HOW ARTIFICIAL INTELLIGENCE EMPOWERS BRANDS METAMORPHOSIS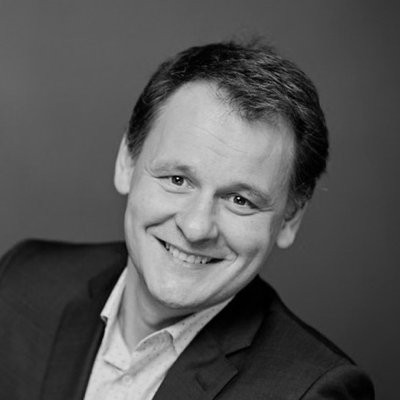 Albert Derasse
Managing Director


D-AIM
The usual targeting criteria are no longer effective enough to anticipate the buying behavior of the "unpredictable" consumer. Let's see together, by the use of real cases, how the predictive dimension in "machine learning" mode complements modern Marketing Automation solutions. Biography: After studying at UCL and spending 10 years in the pharmaceutical industry, Albert Derasse then worked for two software publishers for marketers (ACTITO and the American publisher SAS, which took him to the 4 corners of Europe). In 2018, Albert Derasse created the Belgian subsidiary of the French group D-AIM, which simplifies and democratizes access to Data Science by providing companies with concrete solutions integrating Artificial Intelligence techniques to serve the singularity of the client. Thanks to these experiences, he was able to closely measure the added value of predictive algorithms and the strength of a successful integration with Marketing Automation solutions. This will be the subject of his speech following the publication of his book in September 2020 "Algorithme et Blues du Directeur Marketing, l'AI au service d'un Marketing Moderne" (Algorithm and Blues of the Marketing Director, AI at the service of Modern Marketing) published by Edipro.
Snapchat Lead Belgium: snap and share authentic moments with your target audience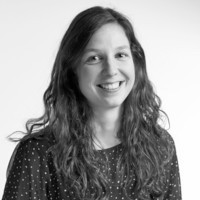 Laura Varga
Managing Advertising Solutions


SNAPCHAT
As we are all adapting to the life at home as the new normal is being set up in place, it is important to understand your audience's new needs and adapt your messaging to them in a considerate way. With its 3 MIO unique monthly users, Snapchat is not about the perfectly worded blog post, the perfectly staged photo, or the perfectly scripted video. It's about sharing an authentic moment with your audience, giving them more insight into who you are as a brand. Get your Snap camera ready and discover during this webinar how, despite the situation, social media has been impacted in a positive way.
Gamification: the efficient tool to create and develop team engagement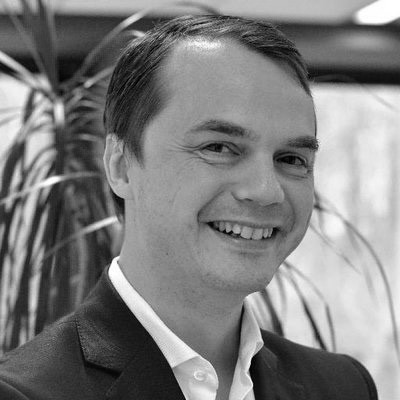 Cédric Pierrard
CEO


EFFICY
Several companies exploit more and more gamification in their strategies to drive customer and employee engagement. To be able to boost your team, gamification will use gaming techniques that you can find in traditional games and introduce it into a seemingly non-ludic environment. The objective is to improve long-term performance and results. In this presentation, we will show you how our client Belfius managed to use gamification in their strategy to develop their productivity and create employee engagement.
Why the startup studio approach makes sense for first time entrepreneurs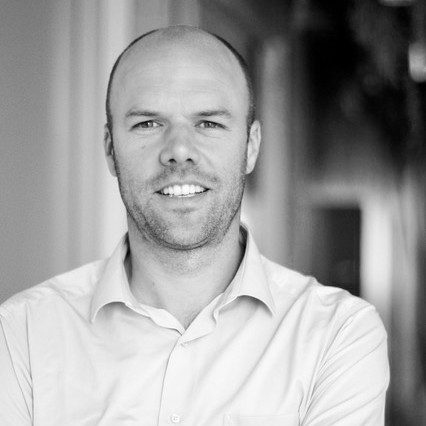 Baudouin de Troostembergh
CEO


STARTUP FACTORY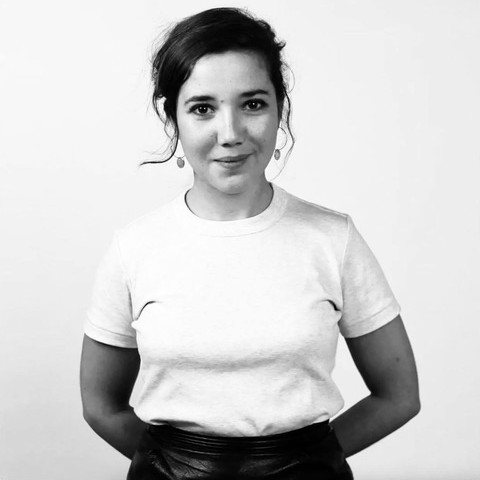 Sabrina Crézé
Growth Hacking


STARTUP FACTORY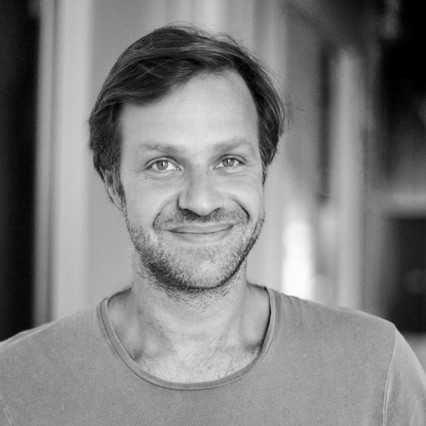 Raphael Halberthal
Managing Partner


STARTUP FACTORY
Together with talented entrepreneurs and founders, we leverage our studio agency to fast-track the startup cycle. There will be uphill battles without a doubt, which is why we don't want you to be alone in this. We don't set out to create a need, we must respond to a need in the market with actionable steps. Are you up for the challenge? Let's start breaking down barriers together.
Feel the robots in Social Media Advertising!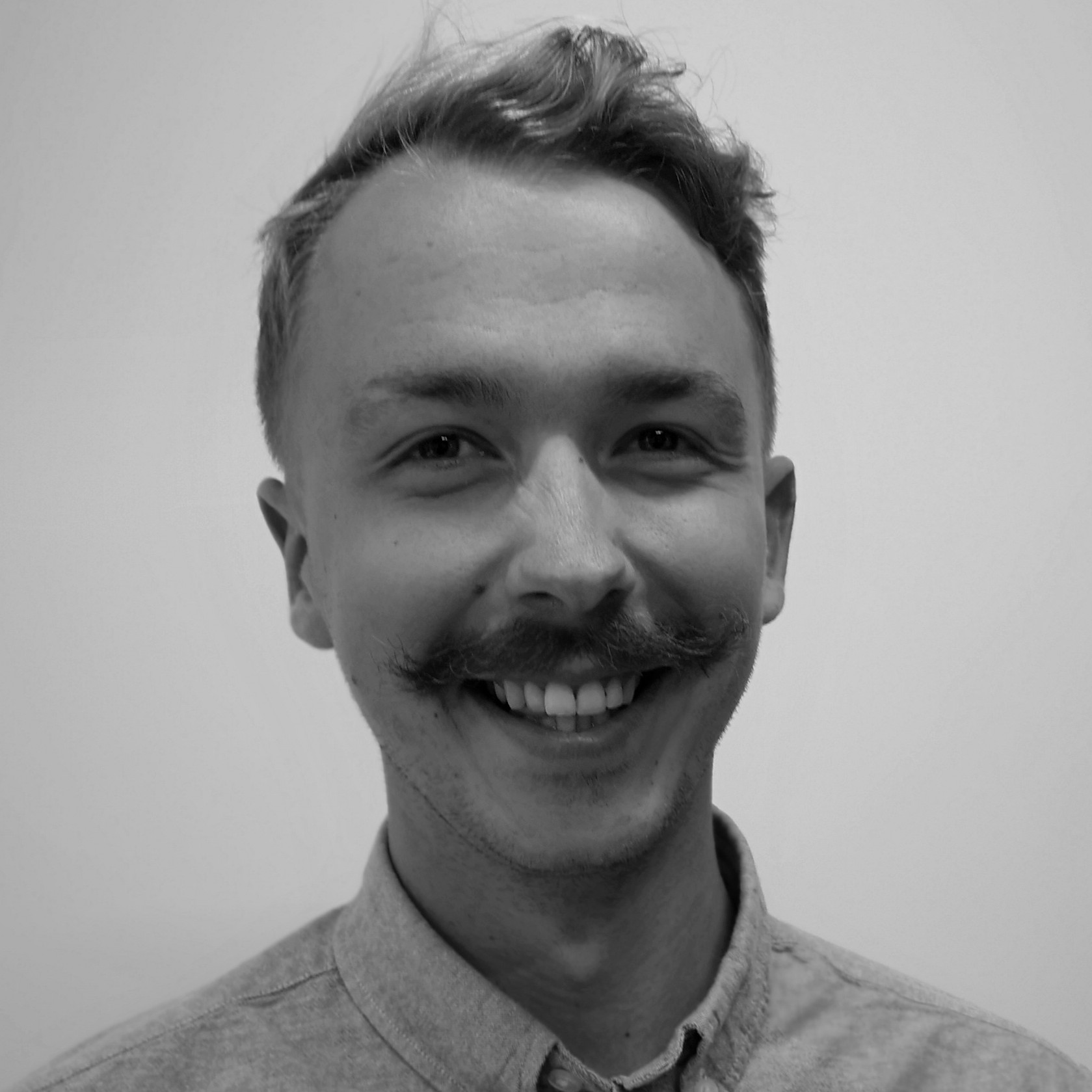 Simon Van Lierde
Partner & Head of Marketing


DIGITAG
Robots and automation make better choices than us, humans! While the ads industry is democratising its access, we see more and more automations coming out from the tools we use everyday as marketeers. My goal is to introduce you to some of the quickest and simplest automations you can activate in your Facebook and Instagram advertising campaigns.
How to spot valuable new consumer trends with digital consumer intelligence: A case study on sustainability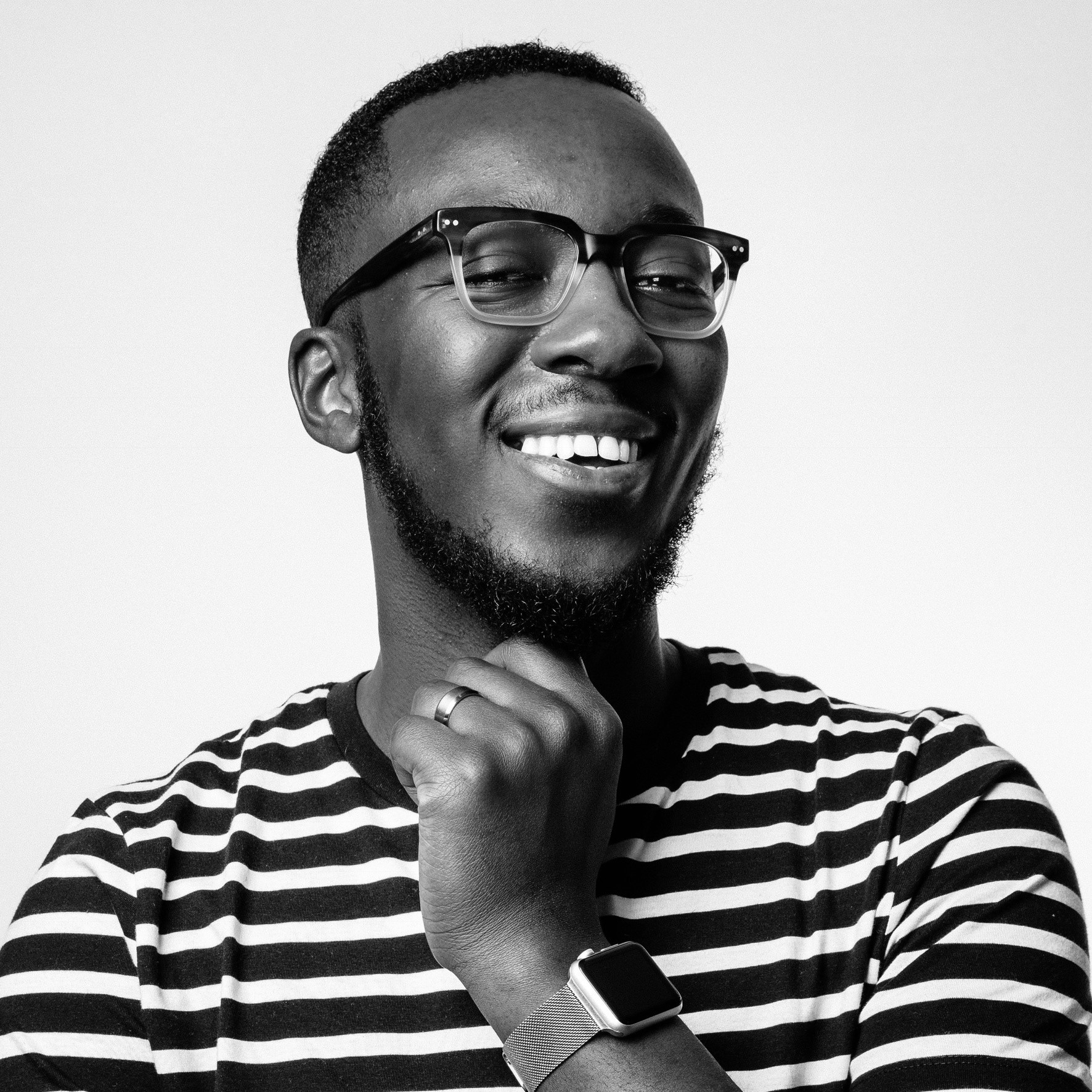 Ben Ellis
Senior Research Consultant


BRANDWATCH
In the digital era where consumers and markets evolve rapidly, being able to spot meaningful trends and act upon them with agility can give your brand a strong competitive edge. In this talk, Brandwatch Senior Research Consultant Ben Ellis will take you through how digital consumer intelligence can boost your trend analysis capabilities and what it looks like in practice. Join Ben to discover the value of trend spotting, learning from real examples ; in particular, analysis in relation to sustainability and ethical consumerism trends. You'll walk away with an understanding of how to: Identify and understand global and regional trends, spot trends among key consumer groups and within known and unknown themes or topics, and use historical data for predictive trend spotting.
The Power of the Many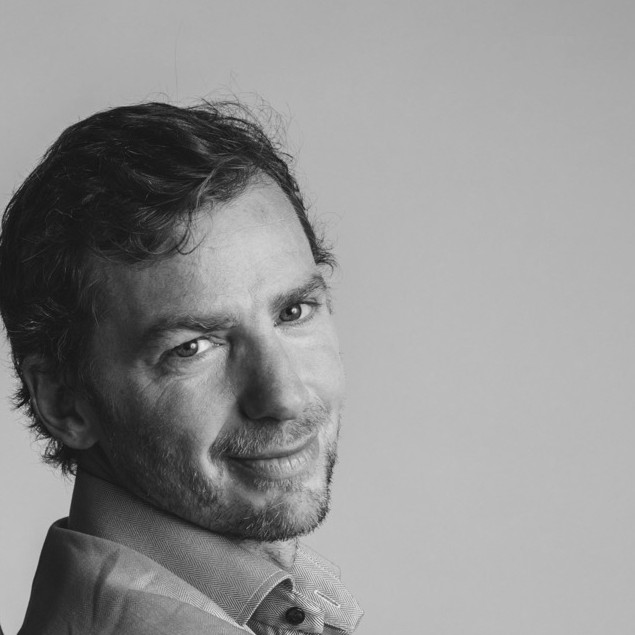 Axel Kuborn
Co Founder


SILVERSQUARE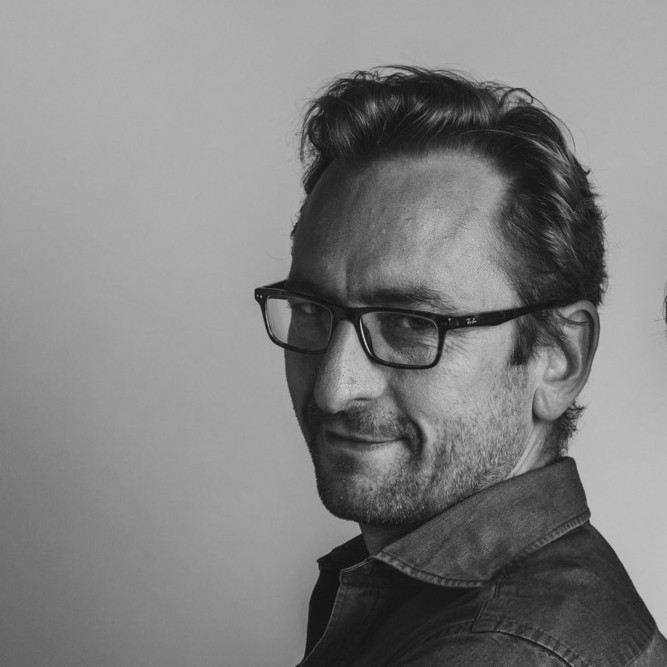 Alexandre Ponchon
Co Owner


SILVERSQUARE
By entrepreneurs for entrepreneurs, that inner sense of what is required to start a company and make it grow is embedded in the spirit of Silversquare. More than just a common space, Silversquare is a binding agent between people, skills and knowledge. This is why we will also invite Jean Louis Van Houwe, chairman FINTECH and Laurent-Philippe Ham CEO Beelance, in the presentation, both partners of Silversquare to create value between communities.
Job hunting for Jonas (and smart technology)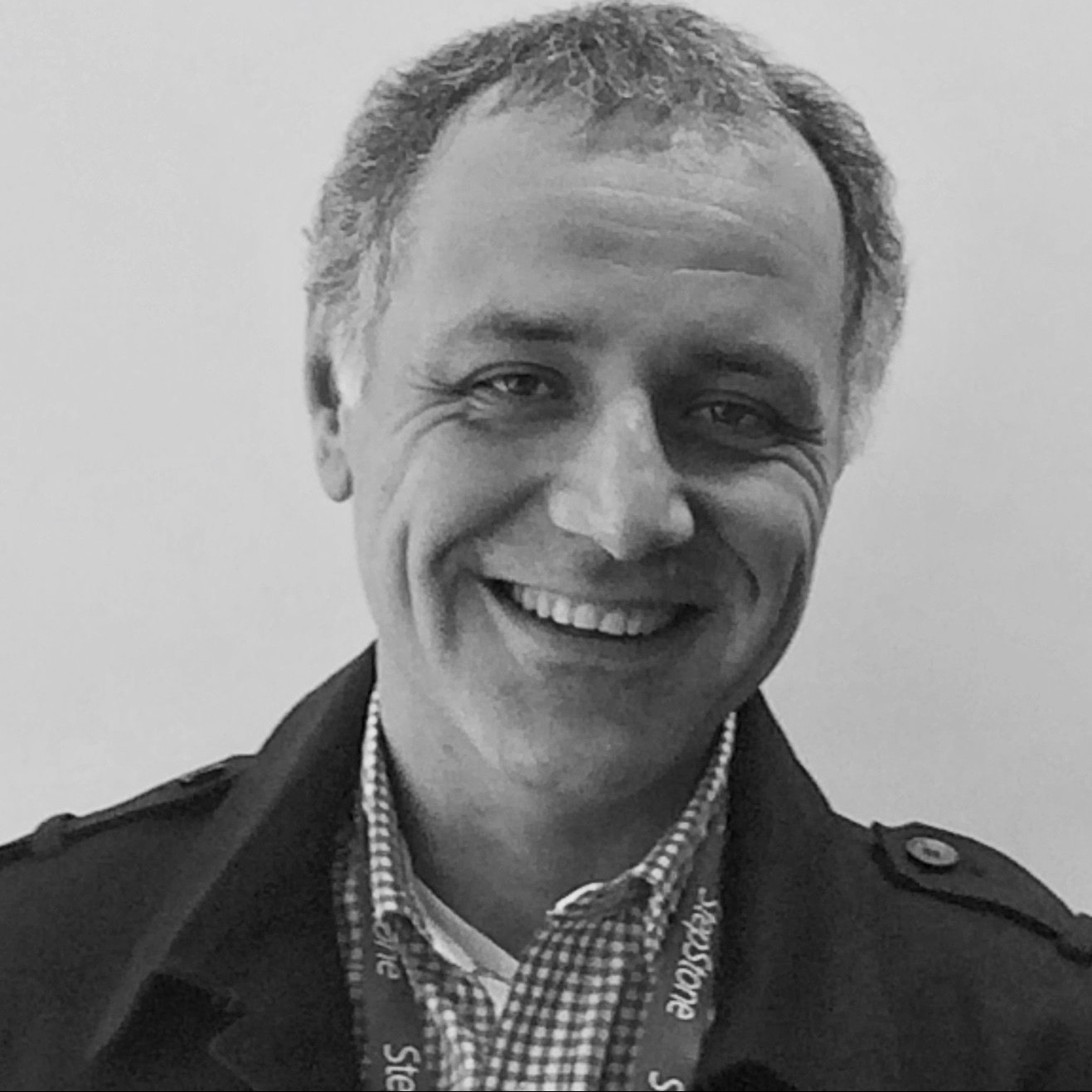 Steven Van Dalem
Training & Development Manager


STEPSTONE
And that's how we met ... Jonas. Join us for an exciting hunt and discover how smart (recruiting) technology offers real business benefits. We'll take you through the different stages towards the right job for everyone, but in this case, for Jonas.
Digital Wallonia: Live pitching of 5 successful startups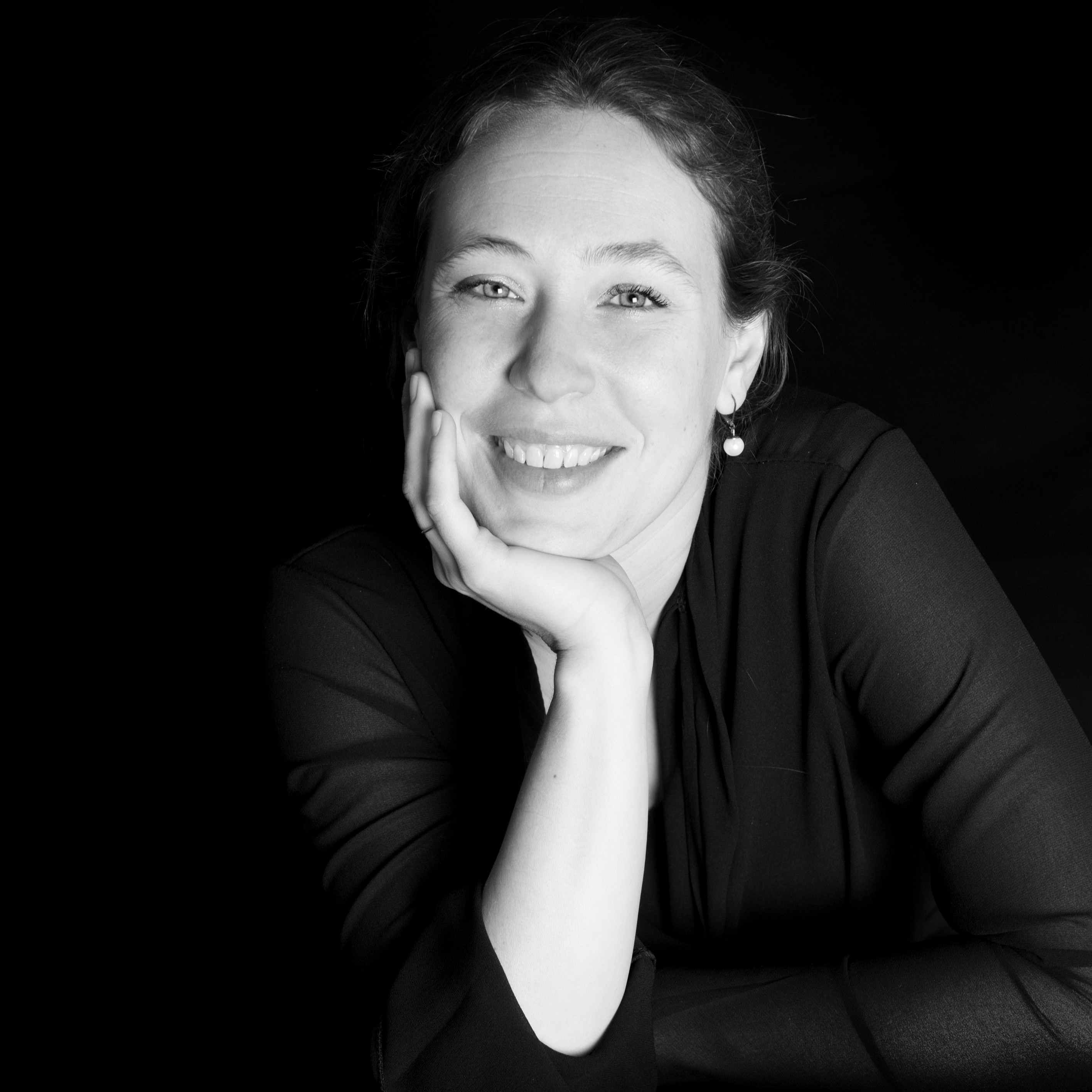 Emilie Fockedey
Digital Wallonia Startups Ambassador


DIGITAL WALLONIA
As a startup in this digital era, you have to take actions swiftly. You need to reach new markets, offer new products, stay at the leading edge of the technology… And at the same time, you have to ensure the financial viability of your startup. In this talk, discover the 6 levers Digital Wallonia offers you in order to overcome these challenges. More than a brand, Digital Wallonia is the digital strategy of Wallonia. It sets the framework of all actions of the Walloon Government in terms of the digital transformation of Wallonia.
PermaFungi, a contribution to urban resilience and circular economy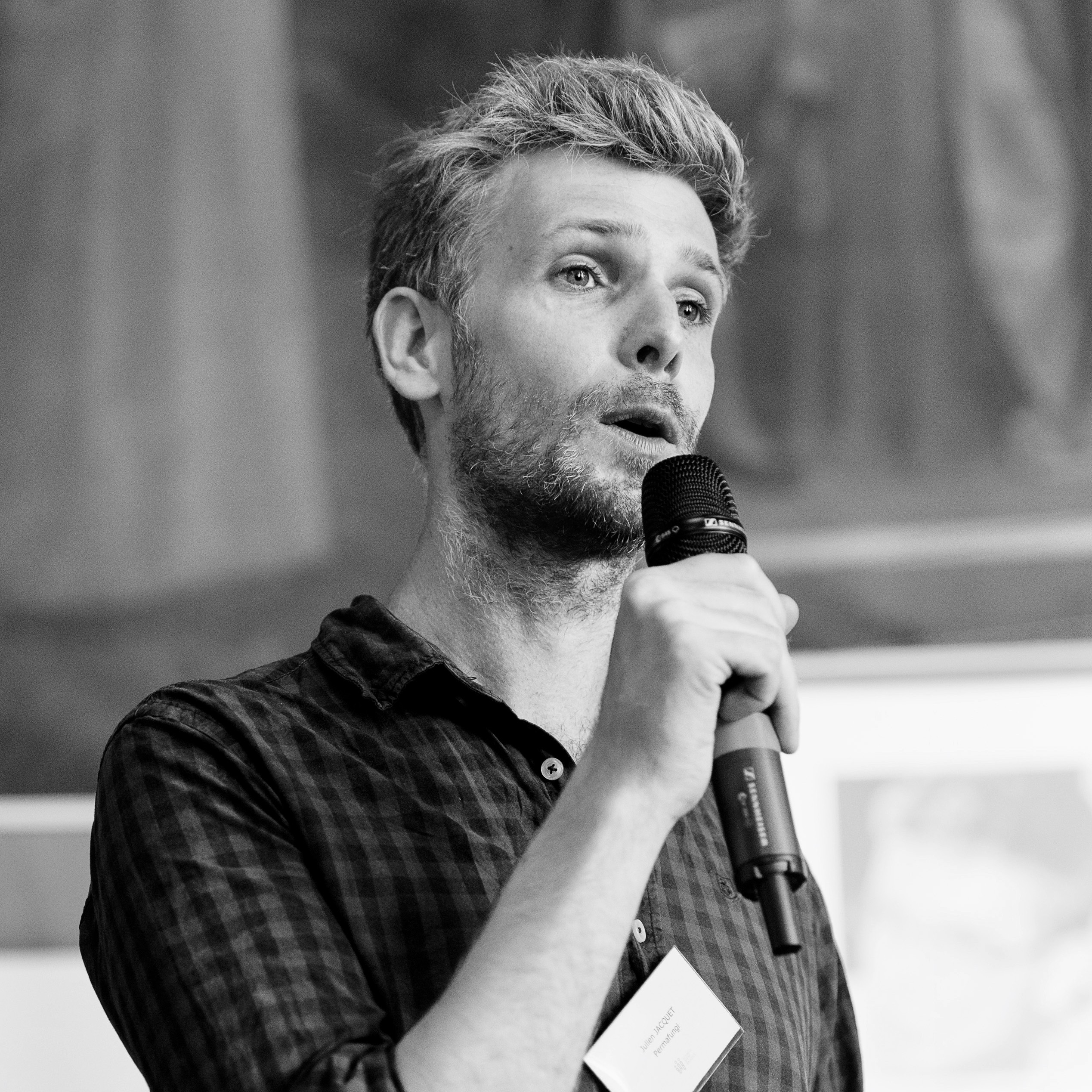 Julien Jacquet
Owner & CEO


PERMAFUNGI
In the nature there is no waste. What is a waste for one species is a resource for another. Why not be inspired by this? Permafungi is a Brussels pioneer in circular economy created in 2014. Our project is based on recycling an urban waste product, coffee grounds, to grow organic mushrooms. Our cooperative also produces other vegetables, innovative organic material that can replace plastic and home growing kits for people who want to recycle coffee grounds waste and produce mushrooms at home. During this presentation, Julien will explain the successes and the difficulties of his social entrepreneurship's journey.
Turn anonymous website visitors into customers with Leadinfo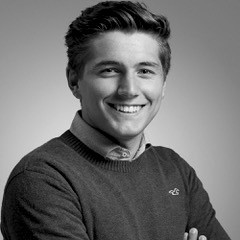 Rudolf Casteleijn
Partner Manager BE


LEADINFO
98% of your website visitors don't leave a trace. With Leadinfo you can identify your website visitors and turn them into revenue. No more waiting for incoming emails, calls or contact forms.
Salesforce: Client case DPD Belgium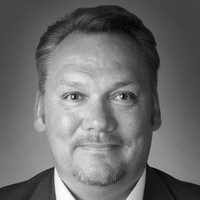 Frank Jahn
Director of Marketing, Sales & Strategy


DPD BELGIUM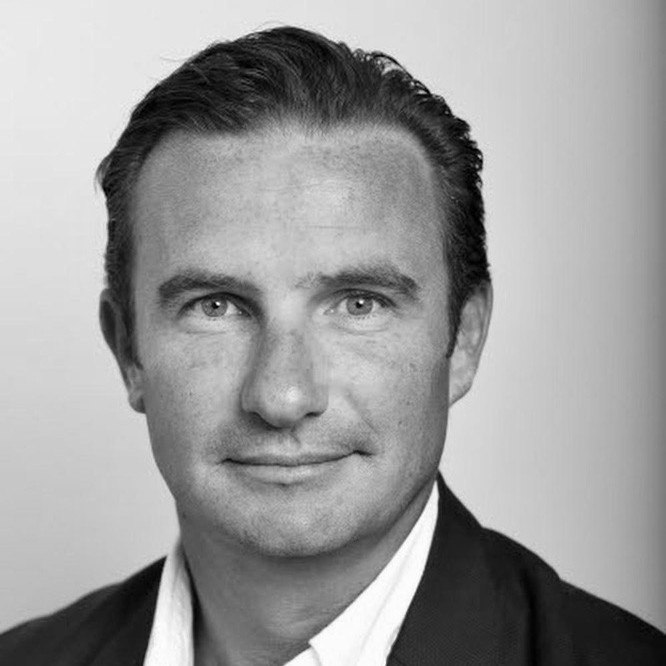 Carl Pardoen
Customer Service & Customer Experience Director


DPD BELGIUM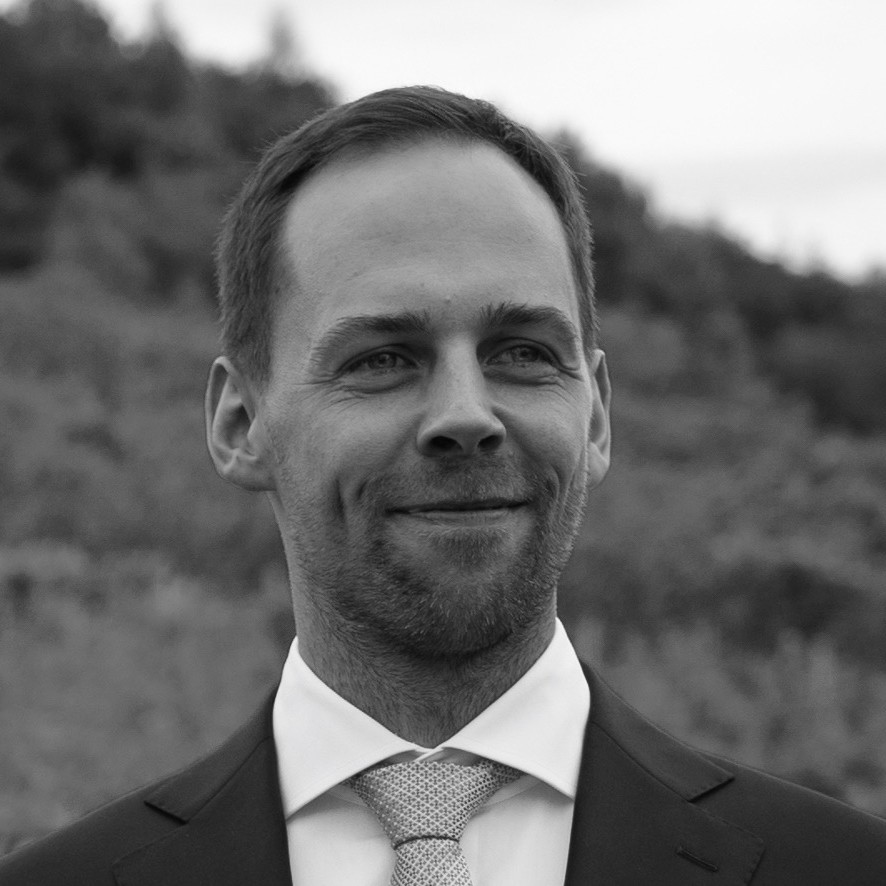 Vladimir Hanzlik
Travel, Transport & Hospitality Biz Dev Lead, EMEA


SALESFORCE
In this session, Frank Jahn and Carl Pardoen walk us through the digital transformation journey of Transport & Logistics top player DPD Belgium, a leading parcel delivery business, who are working hard to bring the best digital experience to their senders and receivers, while running a lean and efficient business.
Solving the chicken-egg problematic in a marketplace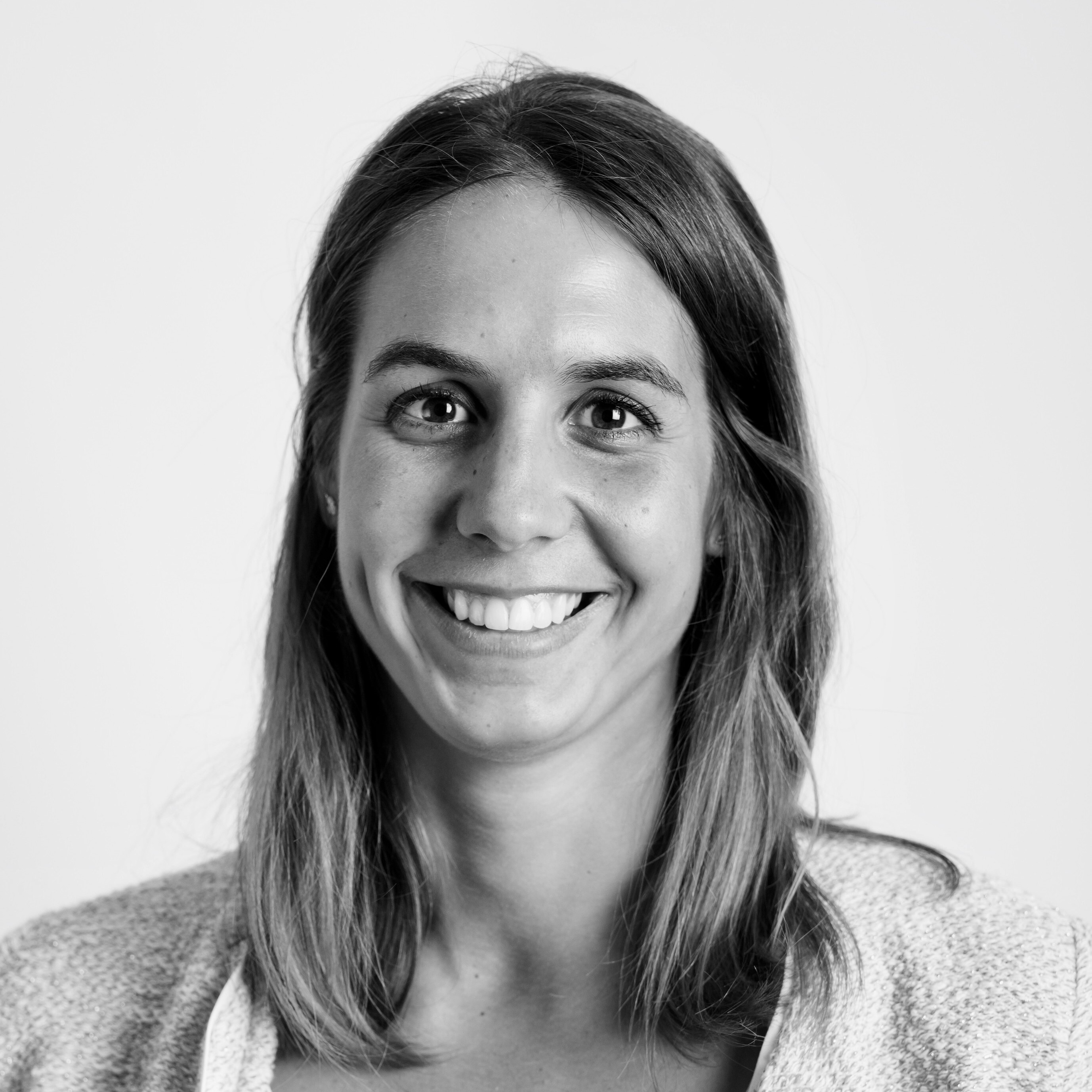 Géraldine Vandamme
Growth Marketeer


LISTMINUT
The essence of a marketplace lies in the balance of supply and demand. But how to get started: what comes first, the chicken or the egg? How to reach a balance and then grow while maintaining that balance?
Hiring for diversity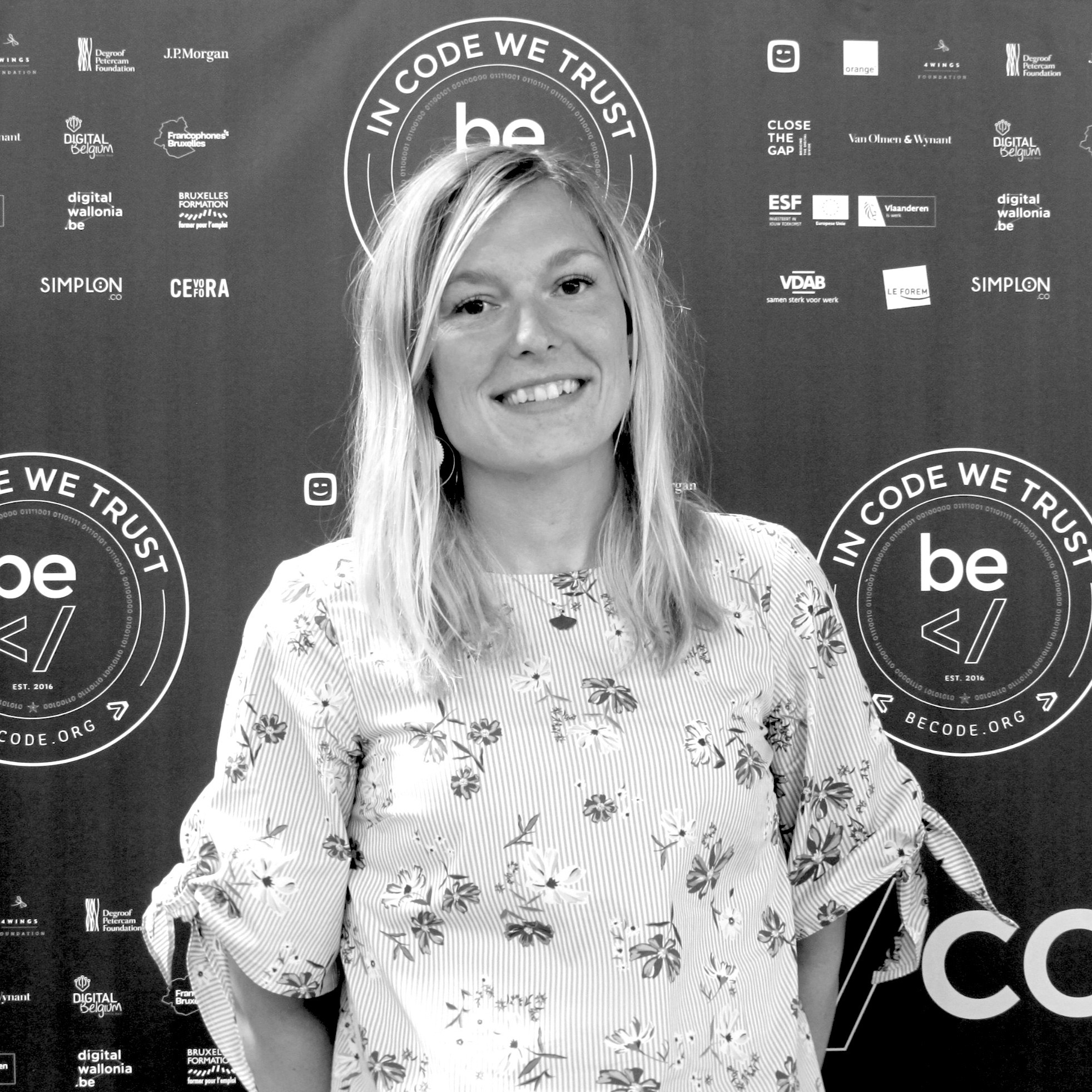 Laureline Depermentier
Head of Region of Wallonia


BECODE
Founded in 2017, BeCode helps tomorrow's digital talents to grow by offering them inclusive coding bootcamps to become web developers, AI Data operators or DevSecOps specialists. By helping our juniors developing the much sought-after technical and soft skills, they grow to be tomorrow's best developers. We can therefore provide you with the right candidates based on your needs, which helps your company grow and diversify. Or are you more interested in upskilling or reskilling your loyal employees that need to adjust to an increasingly digital professional context? You can count on us!
State of Affairs: Augmented Reality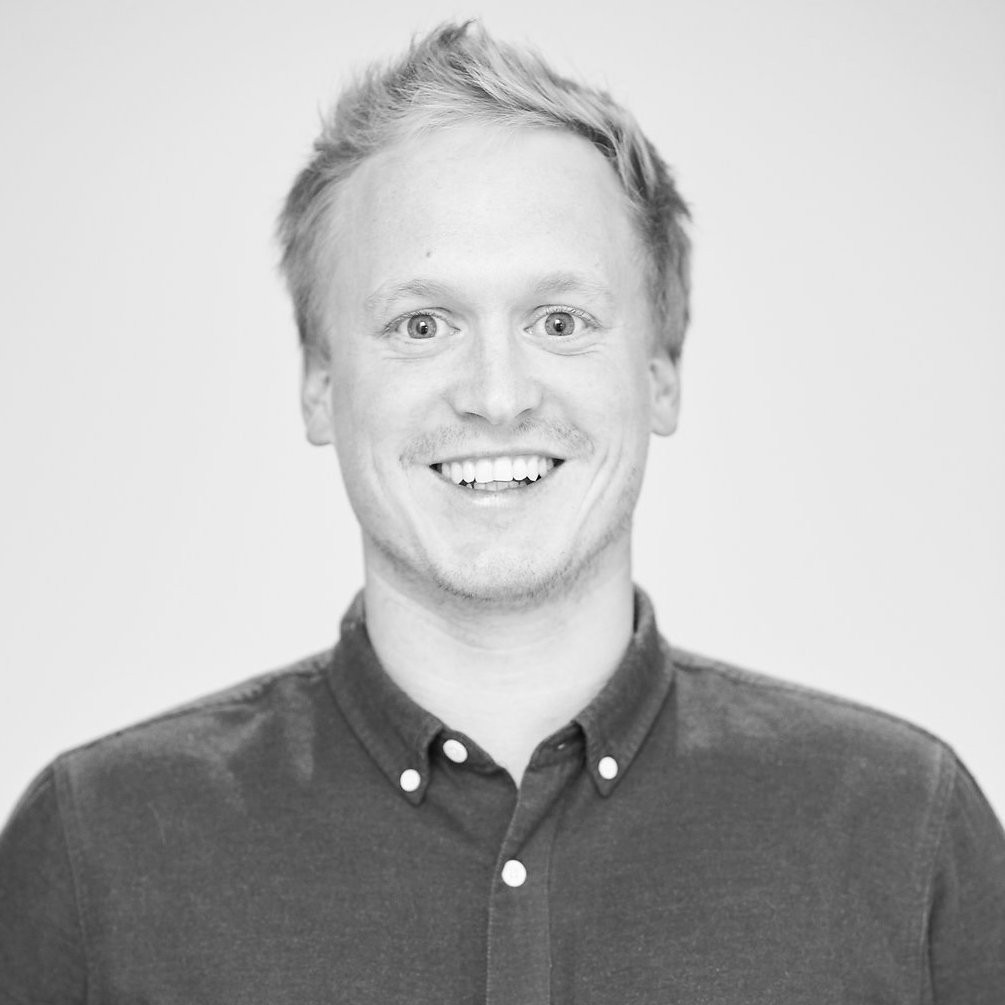 Mathieu De Moor
Head of Media Ogilvy Social.Lab Brussels


OGILVY SOCIAL.LAB
Approximately 6 years ago, a Snapchat augmented reality dog lens took the social media world by storm. A few months later, the AR mobile game Pokemon Go became a global cultural phenomenon with more than 500M downloads in a couple of weeks. And since last year, Facebook and Snapchat allow anyone to create their own unique AR experience by using their platforms. While augmented reality was not born with social media, it surely accelerated the penetration of the technology into millions (and soon billions) of mobile devices. Today, augmented reality is everywhere and most of us are using this technology without even noticing – but what exactly is AR and how should marketeers/agencies use it? From facial tracking to face modification to immersive and interactive experiences, we'll deep dive into the world of AR and demystify the term and its applications. We'll look into customers' expectations and ideas and best practices for brands, as well as how it's transforming social commerce experiences and where it's heading in the future.
Say goodbye to paper, Excel or Access files by digitising your company with Odoo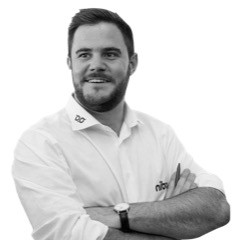 Loïc Simon
Brand & Community Manager / Business Developer & Analyst


NIBOO
ODOO, formerly known as OpenERP (Enterprise Resource Planning), is a cloud platform that companies can use to centralise and easily manage the basics of the company such as materials and warehouse management, human resources, finance, accounting, sales and many other enterprise features. In simpler words: instead of having 4 different programs/softwares and having to import/export data from one to another, everything is centralised in one and only one cloud solution: manual reencoding and subsequent related errors will become ancient history. Loïc will help you better understand: (1) The complementarity between Odoo (the editor) and an Odoo Partner like Niboo; and (2) What Odoo is all about: what it does, how it works and what it can do for your activity. He will then provide you with a concrete example of a running project we have been working on: La Maison Dandoy. The goal will be to explain the key stages of a project: what was the original situation of the company, why did they choose Odoo, how was it implemented and how long did it take. Loïc has been - for the last two years - one of the 25 happy employees within Niboo. After graduating from EPHEC in 2012, he has worked for 6 years for a famous orange bank before joining the team; and if he could go back in time, he'd most probably made this change earlier. Naturally optimistic, he will do his best to help you and answer your questions in the most trustworthy and transparent way possible. Follow his talk if you want to know more about Odoo, the Belgian Open Source ERP of the decade, as well as discover what Niboo & Odoo can do for you.
How to predict customer behavior. Data and behavior driven CRO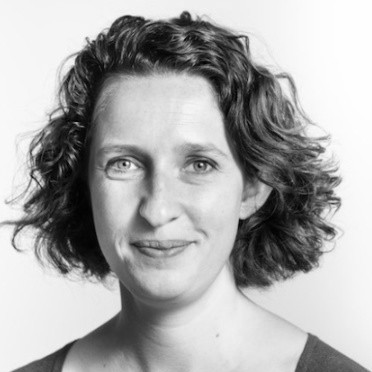 Lonneke Spinhof
Managing Partner Humix


HUMIX
Do you need a crystal ball to predict how your customers will behave on your website? Is it all guessing? In her talk Lonneke Spinhof will demonstrate how to get some of the guessing out of your predictions, by relying on data, sound psychological principles and most of all by testing, testing, testing. At the end, she will demonstrate how this CRO strategy of setting up predictions, user testing and A/B testing was applied in a concrete case for Allianz. Lonneke is founder and digital strategist at Humix and has always been fascinated about the way humans interact with products and their interfaces. She is convinced that combining good data insights with User Centered thinking will allow companies to create the best user experience for their customers. Humix was founded from this conviction and is now a multi-disciplinary team of web analysts, conversion and personalisation specialists and UX-ers.
The 5 must-have steps for a webinar to sell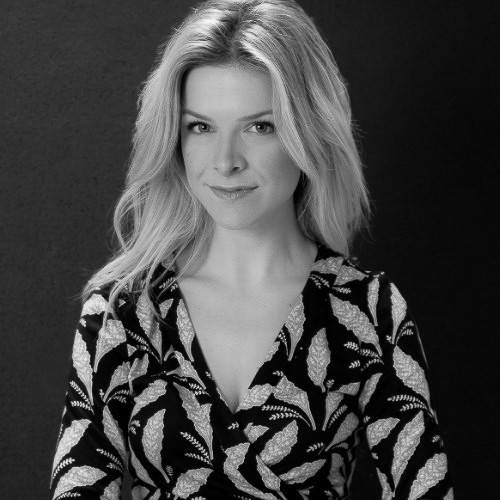 Florence Blaimont
CEO


WOWO COMMUNITY
How to sell during your webinars? What steps should you take to increase the enthusiasm of your prospects? How to keep 99% of those attending the webinar until the end ? Through 5 key steps, you will see: How to ensure a warm welcome despite the fact that it is online. What conversion rate to expect and how to optimise it. How to make an irresistible offer in 7 clear points. This webinar has received a note of 11/10 when it was given in the past. Florence Blaimont, CEO of the WoWo Community, has always been passionate about sales and marketing. She is recognised today by magazines such as L'Echo, Trends tendances, and Elle Belgium as a leading female expert in time management, sales and marketing. Florence's team helps companies to develop the talents of their female talent pool: leadership, self-confidence, pro/perso balance, time management. The WoWo Community brings together more than 11,000 women in Belgium to help them to be happy professionally and personally.
How Creative & Performant video solutions drive Customer Success in today's challenging digital landscape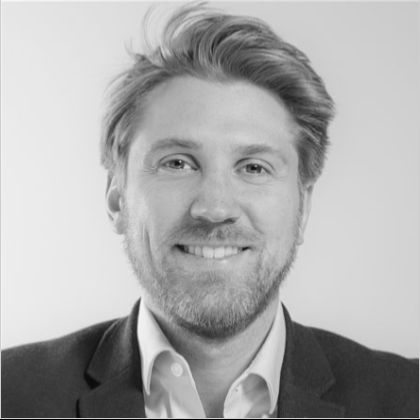 Thomas da Luz Duque
Head of Performance


STORYME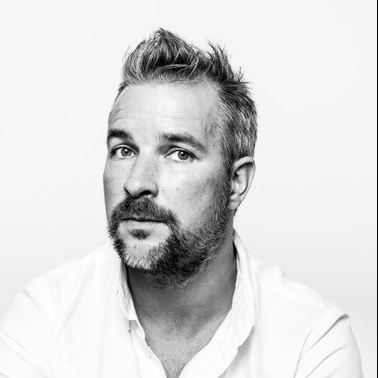 Tone De Cooman
Creative Director


STORYME
The increasing demand for digital solutions combined with more intense competition, pushes companies to tackle their challenges in other ways than they used to. StoryMe shows how a strong combination of creativity and performance in video Mmarketing helps you achieve your business goals.
Establish and bolster your presence on Facebook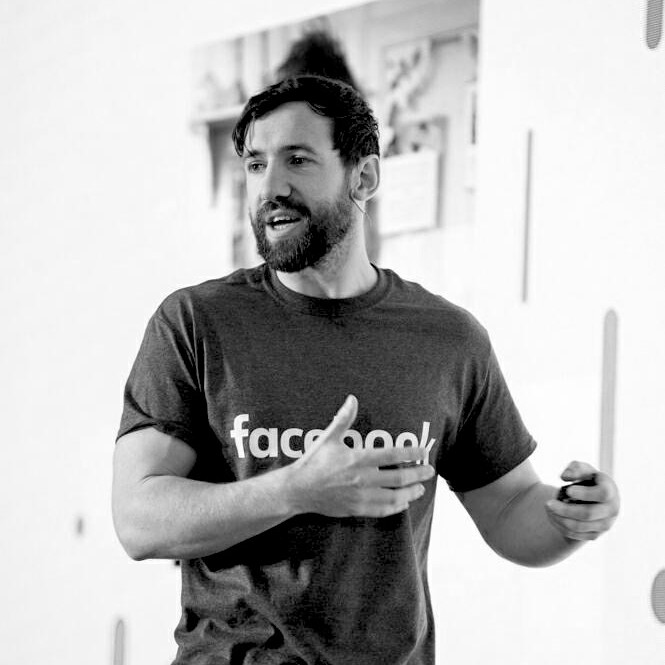 Matthew Evans
Community Trainer


FACEBOOK
In this session we'll cover building your online presence with a Facebook Page and Instagram Business Account. Once you have set up those accounts, we'll look at engaging with your audience, how you can continue to grow your business and reach your goals, plus how you can measure your success with Page and Instagram Insights.
How influence marketing is becoming the new best way to sell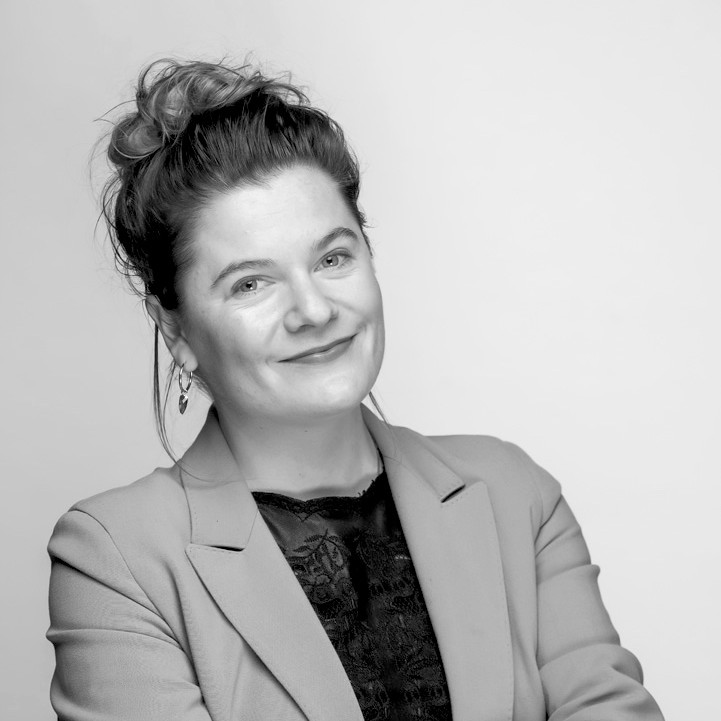 Marion Min
Managing Director


GRAVITY INFLUENCERS
Influence Marketing and social media are the big winners of the audience during the crisis. We will help you to turn this audience boost into a sales boost!
Better digital experiences, and faster!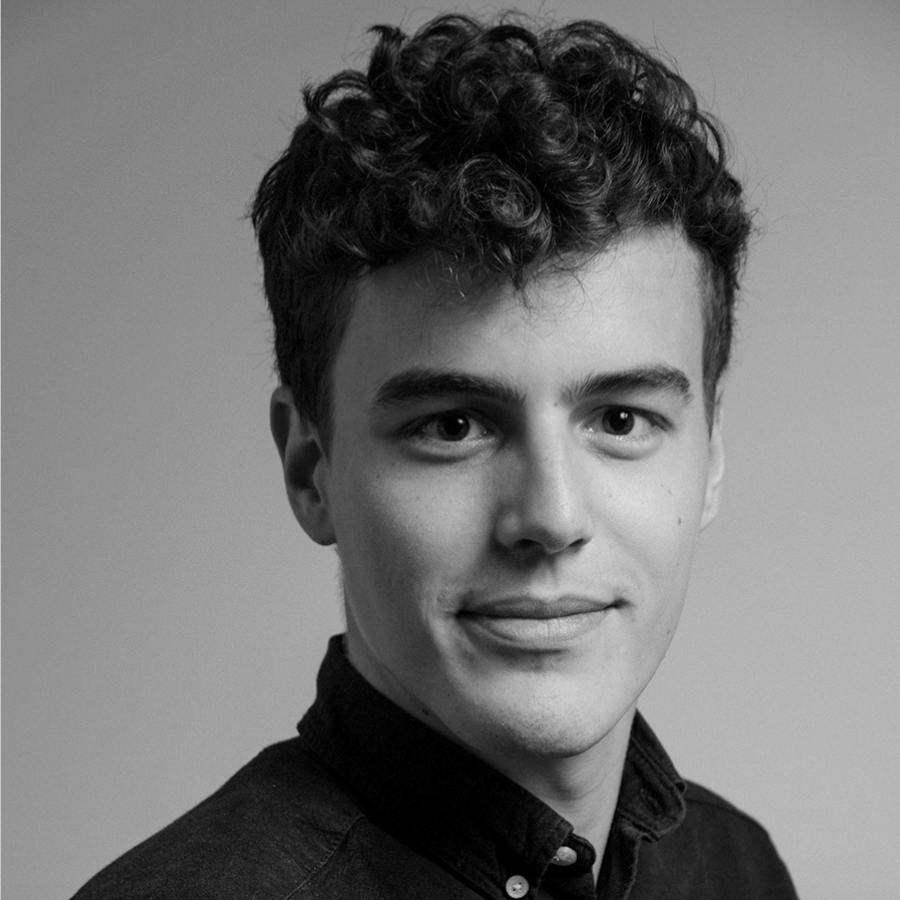 Stef Nimmegers
Co-Founder


BOTHRS
Whoever learns fastest, wins. It should be a mantra for anyone working on digital projects. If you're near the Bothrs office, and listen closely, you can even hear Stef's whispering in the wind, quoting it over and over. Why might that be? Because in today's digital marketplace, being late to the party does not make you look cool anymore. Point being, the way product strategy, design, and development is being handled at many big-shot corporations, is rarely something to write home about. Endless development cycles, feature creep, poorly managed expectations, and a slew of other internal issues that subsequently delay progress until the end of days. Stef's mission is to tackle these issues by taking a step back, followed by a huge leap forward. During his presentation, he'll show you how you can bypass the classic waterfall or stage gate process and put user validation and prototyping at the forefront, and only develop what's absolutely essential, to then again test and iterate. With three strong case studies in his back pocket, he'll show you the power of agile development cycles, an MVP mindset, and making corporations work like startups again. Bothrs is about getting things done quick and doing it well, be it in healthcare, fintech, or CPG.
Build an Effective Strategy for Content Marketing as a startup and develop a Killer Content Strategy for a Startup with No Budget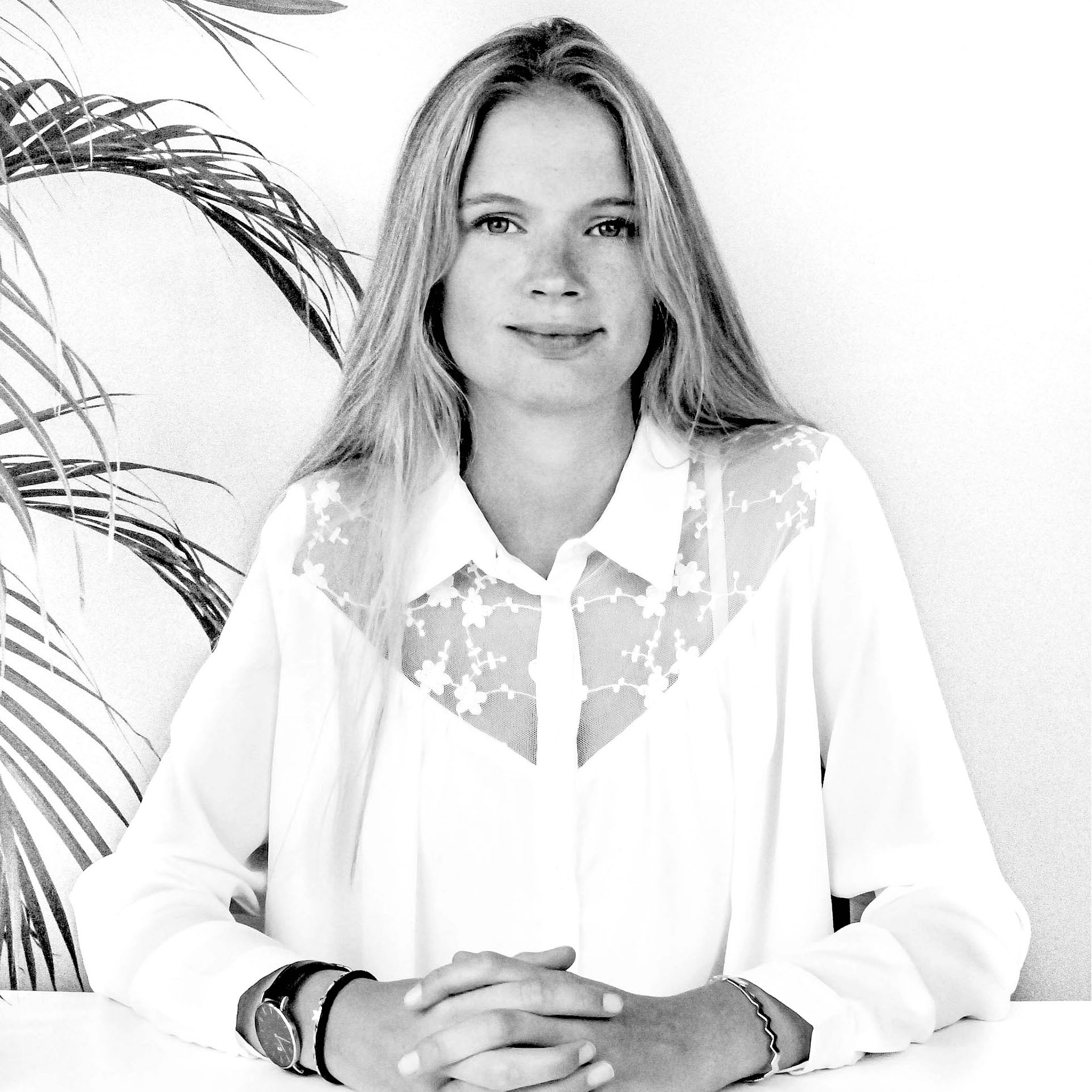 Laurie Delrue
Content Manager


KAZIDOMI
Content marketing is what makes or breaks the visibility of a fast paced startup, even with a marketing budget. Kazidomi's content strategy allowed them to grow from a little startup with five employees to a scaleup with big perspectives. You must have heard that content is king. Indeed, it is the heart and soul of any successful content marketing strategy. Behind every brand, there is a host of relevant content that connects them with a relevant audience. With a well-build strategy and a lot of innovative ideas, you learn how to reach customers with no budget.
What we learned when we asked our users to clean up their data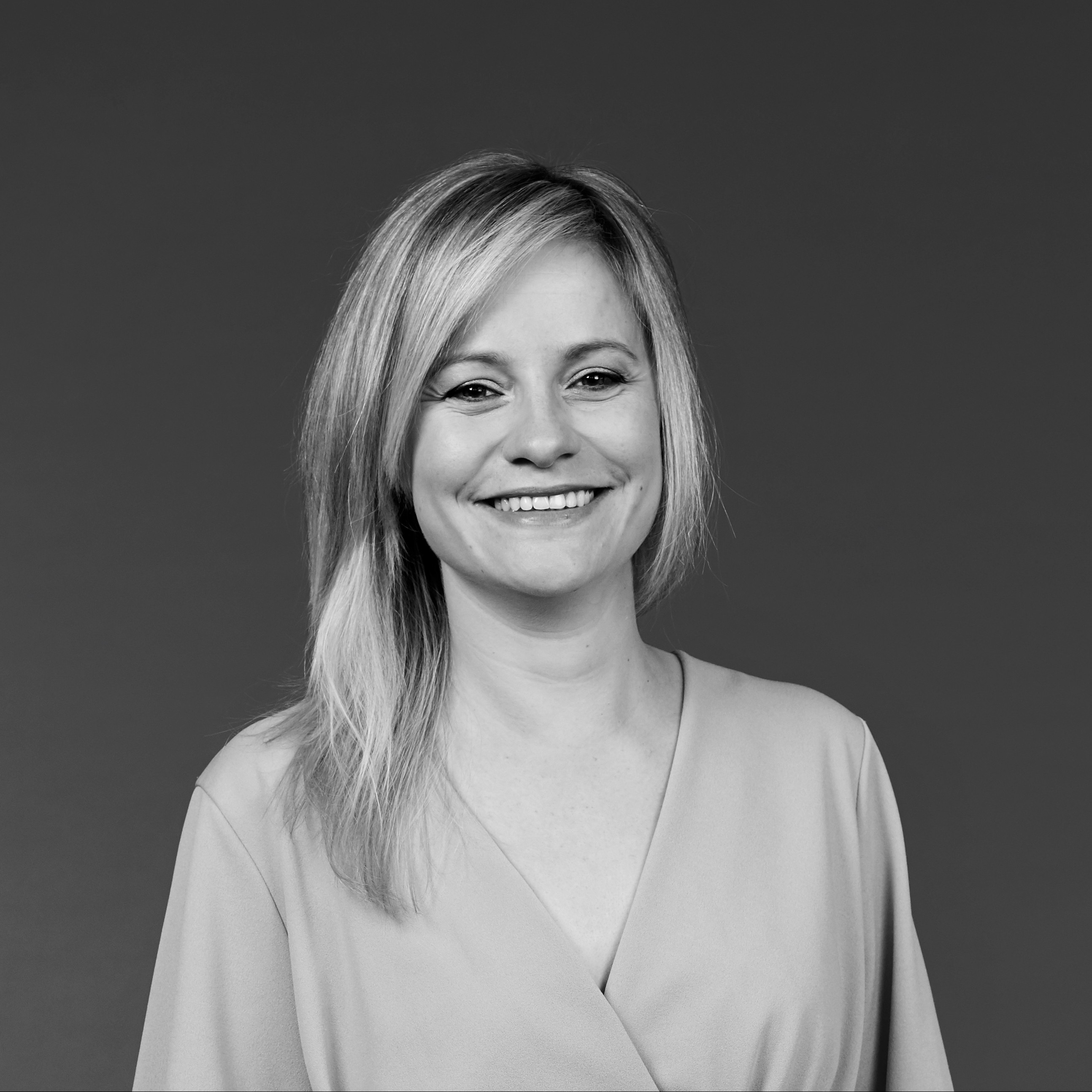 Michelle Dassen
Business & product lead


FLEXMAIL
Even though interfaces get redesigned at a regular basis, the foundation of the average platform in your marketing stack is probably over a decade old. When rethinking and redesigning our database model, we asked our users to clean up their existing database to be able to transfer to the new platform. Michelle Dassen will share the reasons behind database chaos, fears and thresholds our users had to overcome when faced with that question. Why is it so hard to bring structure in your customer data? And why would those efforts pay off?
TikTok for business: The elusive success and marketing power explained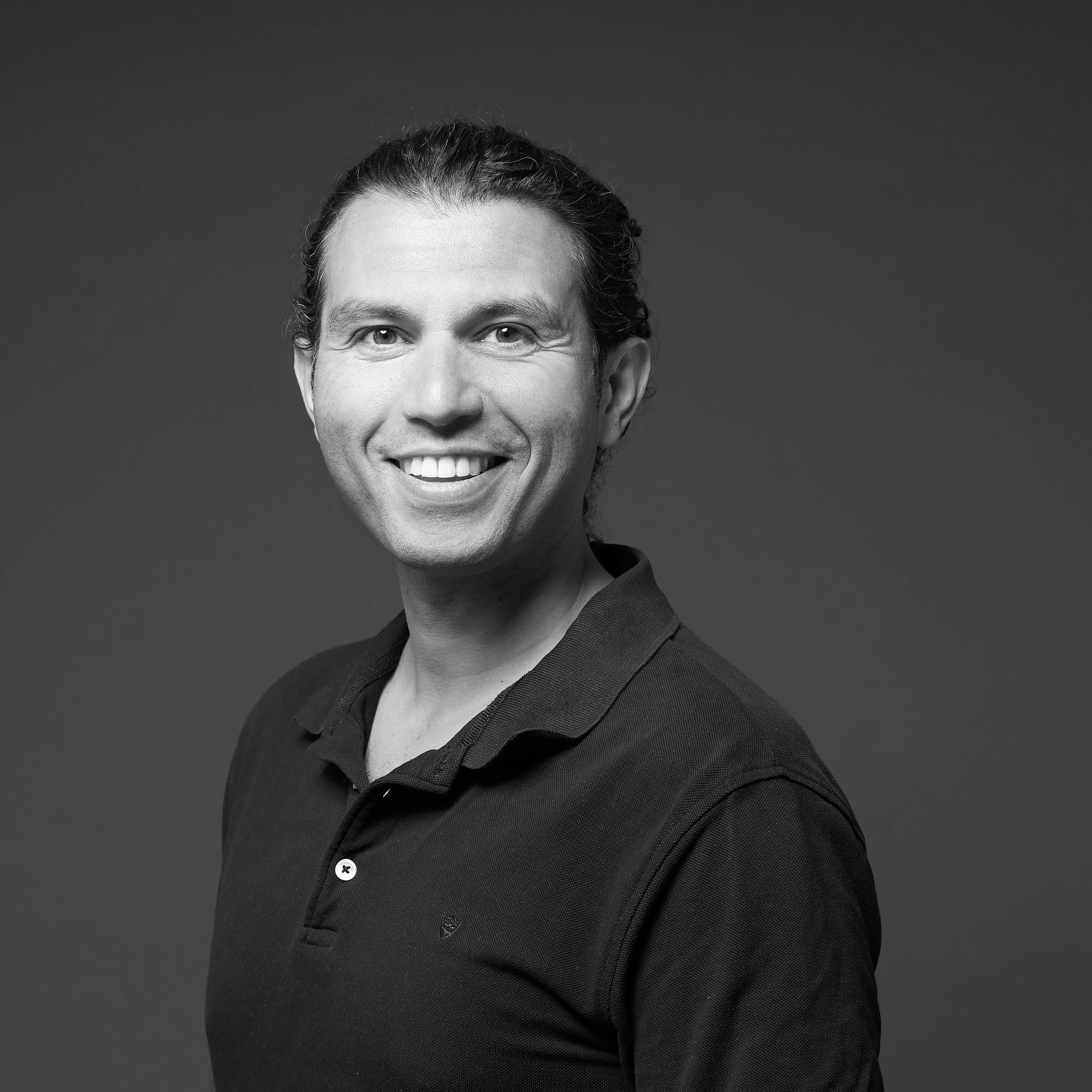 Paulo Lopes Escudeiro
Director Brand Strategy


TIKTOK
TikTok is the most downloaded app worldwide, and yet the popularity of the app proves elusive for many people. What explains the worldwide success and what is the strenght of TikTok as a marketing tool? This question will be answered during this session.
Our evolution towards digital sales channels : kiosk (in store) – delivery – mobile app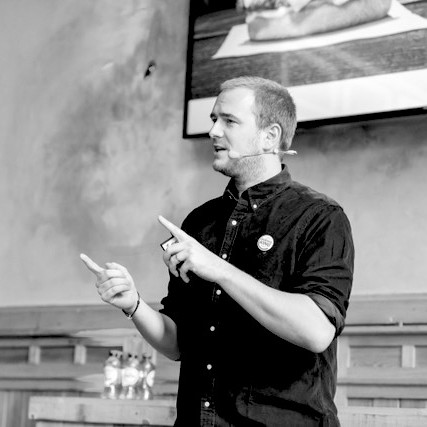 Vic Dresen
Marketing Manager Burger King


BURGER KING
How digital sales channels help us grow the brand and our sales.
Yes, Artificial Intelligence can help optimize cash and collection management!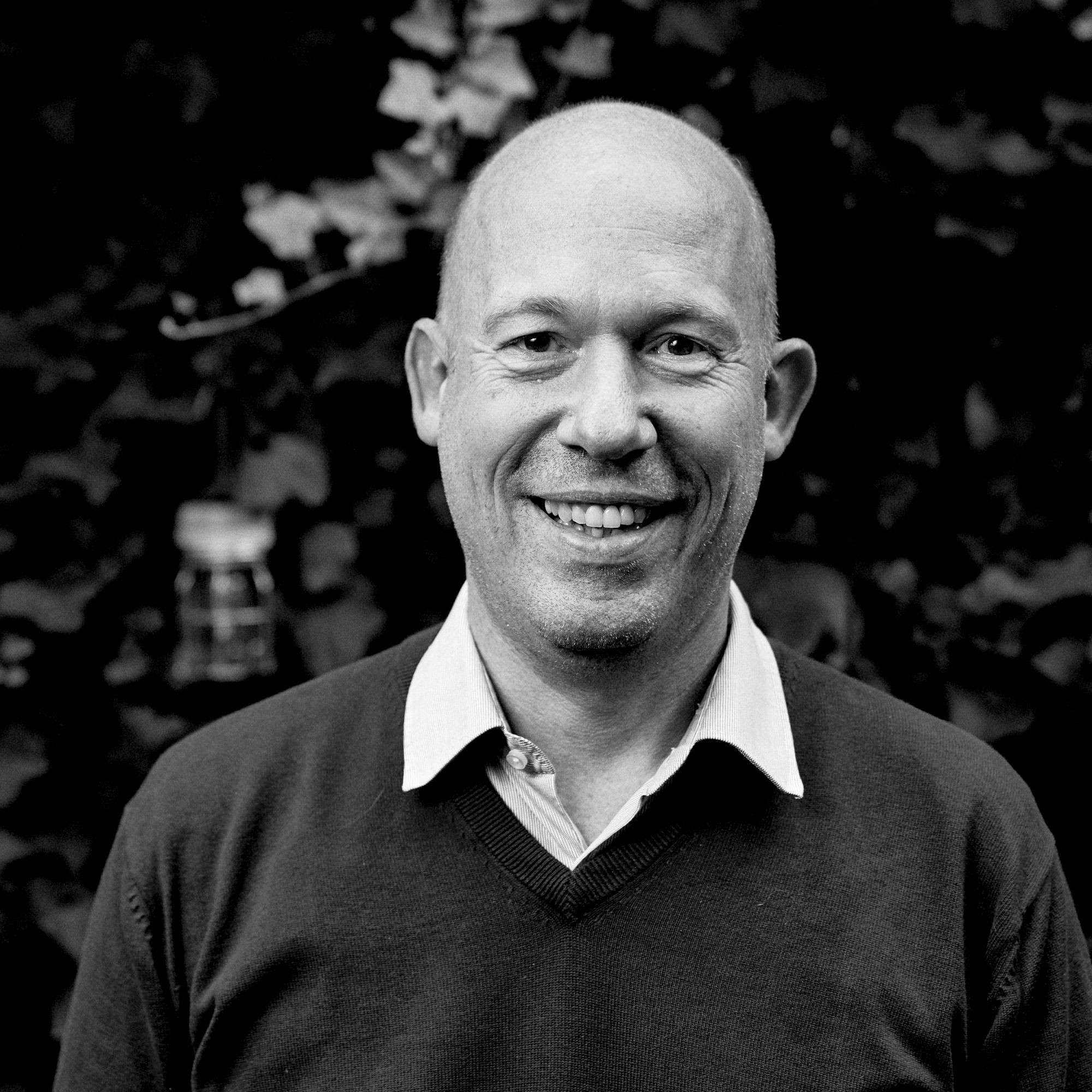 Edouard Beauvois
Co-founder & CEO


AIVIDENS
You are a digital finance leader, you understand what Artificial Intelligence means, or you would like to know where to start? Then this session is for you. Discover how AI can help understand and integrate customer behaviors in existing cash and collection processes and therefore how to bridge the gap between strategies and execution.
How to measure the impact of advertising campaigns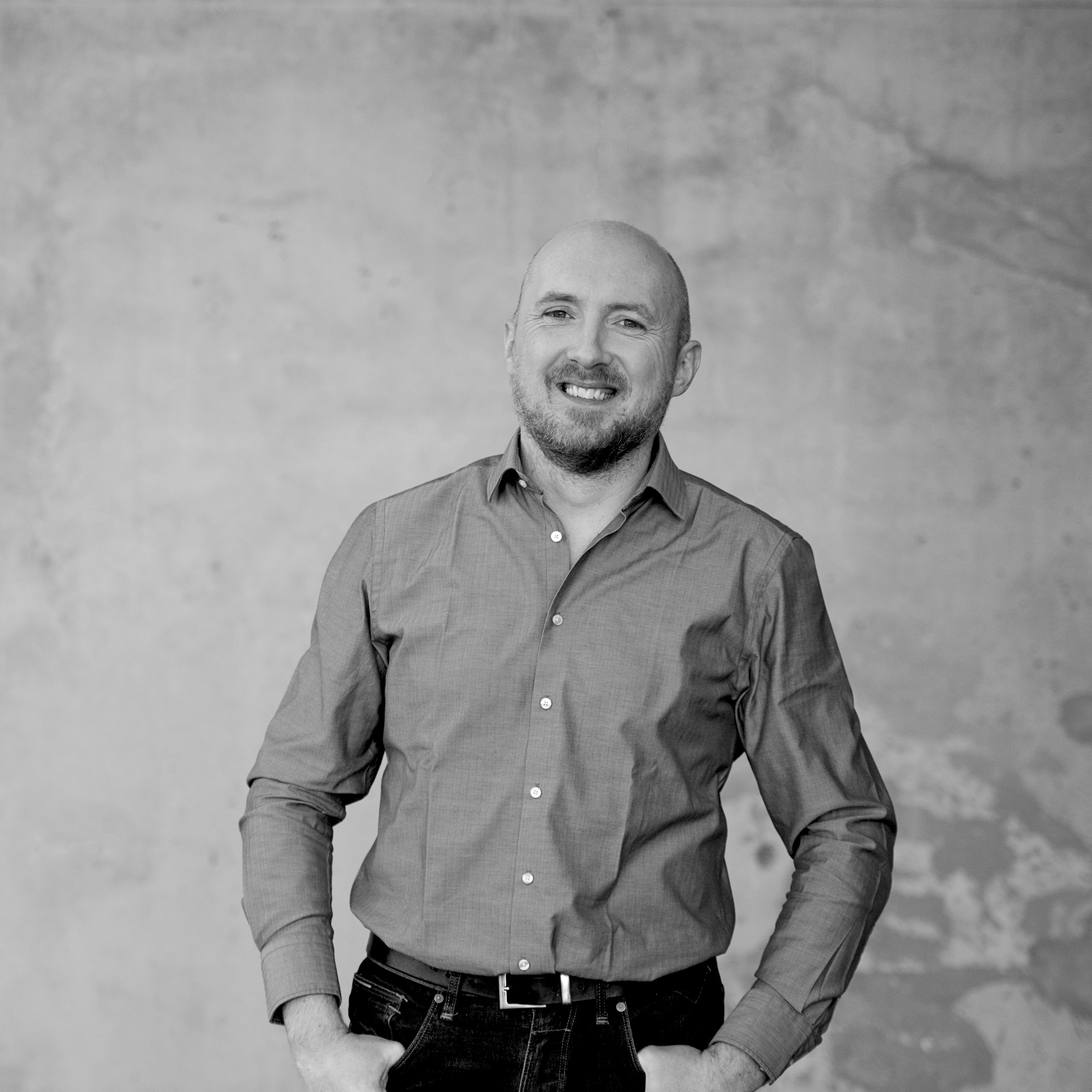 Dirk Soetens
Market Research Manager


VAR
It is not easy to know if your advertising euros are well spent in a complex and multimedia environment. But the existing studies can help you to demonstrate the return on (communication) investments of advertising. For instance: What is the most correct way to demonstrate the effect of broadcast media on your website traffic? It's important to attribute all the effects correctly and in this session you will get an overview of the way how Var calculates it.
Conversation with influencers: gain insights into the world of successful influencers (en Français)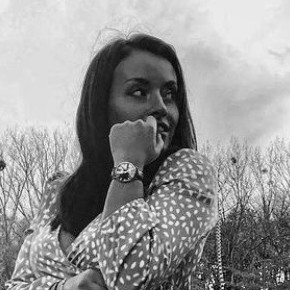 Mélissa Herman
Influencer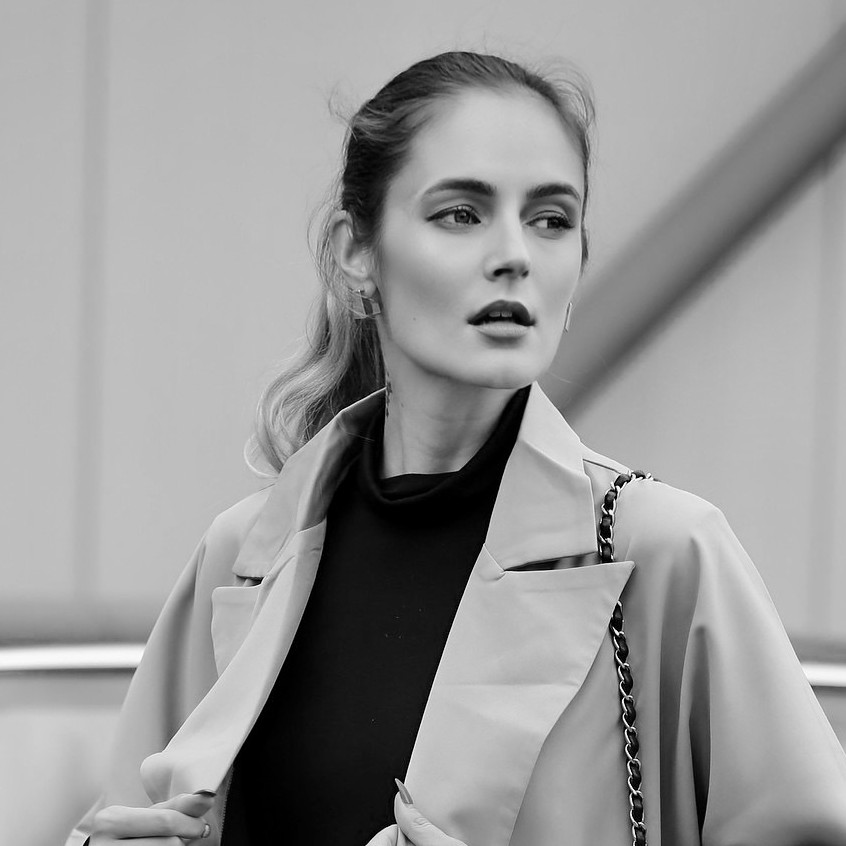 Ruxandra ioana Marinescu
Full time blogger & content creator

Gravity Influencers is happy to participate in the influencers panel of the Digital First 2020 with Marion Min as a speaker.
How does Lab-Box innovate on the future of mobility in a corporate startup studio set-up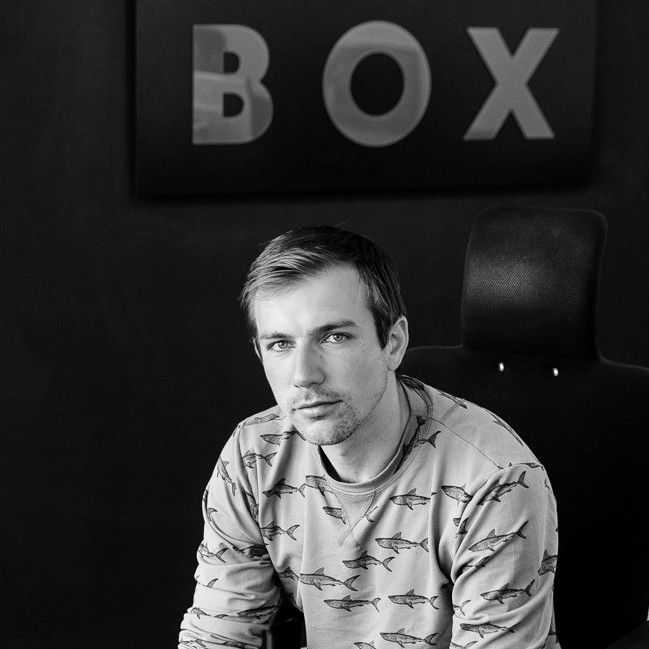 Michaël Grandfils
Managing Director


LAB-BOX
Lab-Box is a Belgian corporate startup studio focusing on the future of mobility. Lab-Box has the ambition to promote and develop new mobility solutions that will make cities more liveable and enjoyable in the future. This presentation explains how we operate and how our various portfolio companies are delivering innovation in line with our vision.
« Saas-tainability »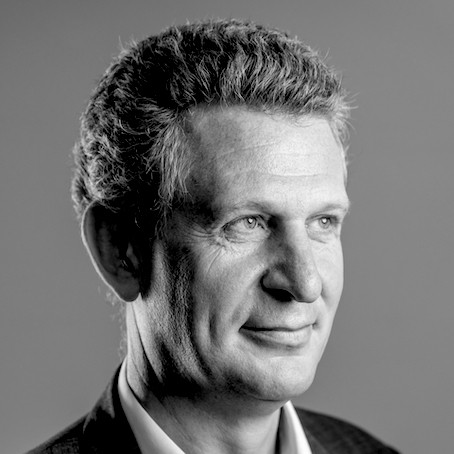 Olivier de Duve
Managing Partner and Head of Investment Services


INVENTURE CAPITAL FUND
How the Software as a Service can be a game changer for the Sustainable Development Goals? How to reconcile People, Planet and Profit through impact Saas investing? How to measure impact? Some concrete examples from an impact Venture Capital Fund. Biography: Prior to his entrepreneurial ventures, Olivier worked for 17 years in investment banking, capital markets and investment management in New York, Paris and London with Bear Stearns, Deutsche Bank, IXIS and Shinsei International. In 2008, Olivier decided to start his own venture with partners. His interest for disruptive technologies led him to become co-founder of Earlytracks S.A. He then started a crowdfunding platform (now Spreds) in 2011and a first time impact fund, Inventures SA. Since January 2018, he manages Inventures Investment Partners, that spun out of Spreds and is managing Inventures SA and Inventures II. He is also a Board member and private investor in various startups and is active in the Steering Committee of the "de Duve Institute", a multidisciplinary biomedical research institute. Furthermore, he holds a Master of Science in Business Engineering degree from the Solvay Business School.
Tech for Good, from a vision to a real-life product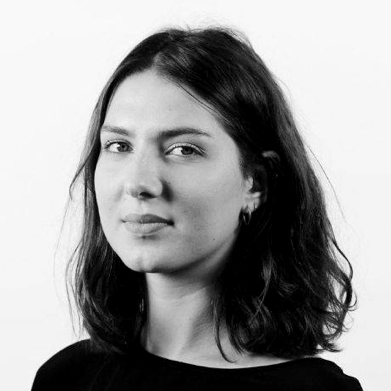 Juliette Chabod
Junior Country Manager


ECOSIA
What does a truly tech-for-good product look like, and how can it be built to last? We'll share learnings from Ecosia's journey to becoming the world's largest not-for-profit search engine and a thriving environmental movement.
Salesforce: Client Case Attentia x Talent Peaks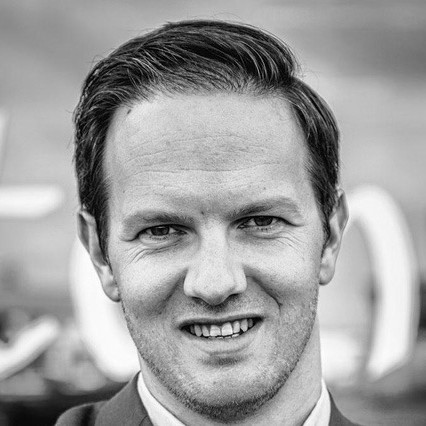 Kristof Dujardin
CIO


ATTENTIA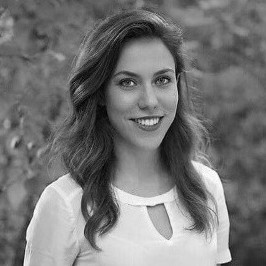 Ivon Lalova
Business Development Manager


SALESFORCE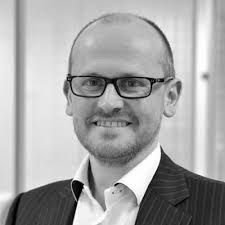 Stijn Vangenegten
Managing Partner


TALENT PEAKS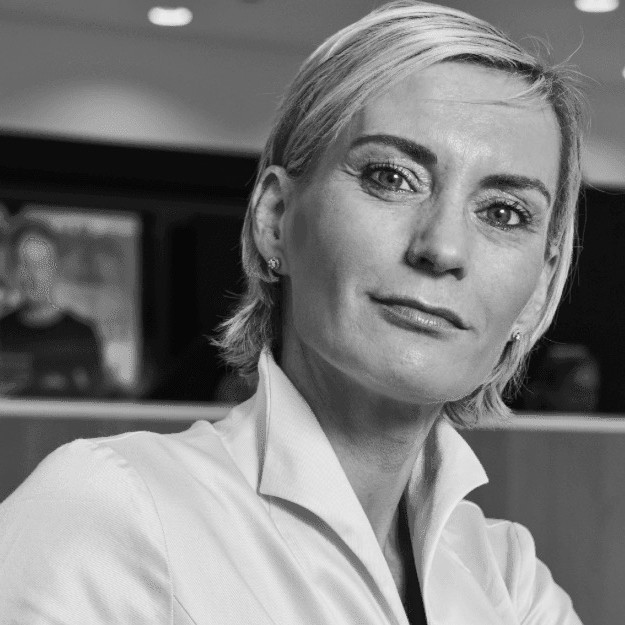 Mirabel Hoys
Directeur HR Consulting


ATTENTIA
Attentia is a rapidly growing Belgian professional services organisation that offers a broad range of HR and Well-being solutions. Kristof Dujardin & Mirabel Hoys discuss how they started the digital transformation journey with Salesforce at Attentia and how they streamlined their lead-to-cash and procure to-pay processes. Learn how the new platform provides employees with more and better means to make a substantial impact in their work, creating happy customers, and more work enjoyment.
VIRTUALLY POSSIBLE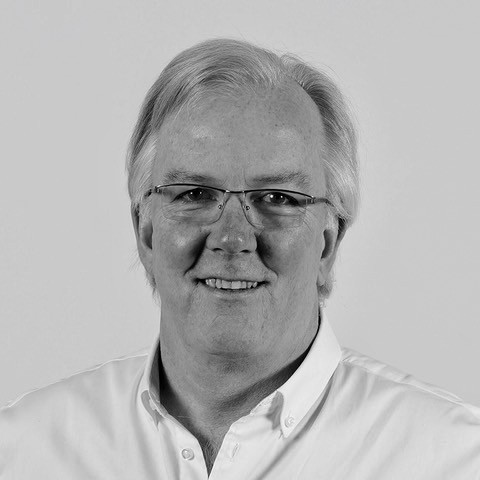 Charles Henniker-Heaton
CEO


KIVO 3D
Turning the IMPOSSIBLE into the POSSIBLE virtually. Creating virtual spaces (real and imaginary) for businesses to promote their products/services. We also look at art and photo galleries, virtual trade booths and virtual conference/meeting rooms for virtual events.
Expand your customer outreach by using Instagram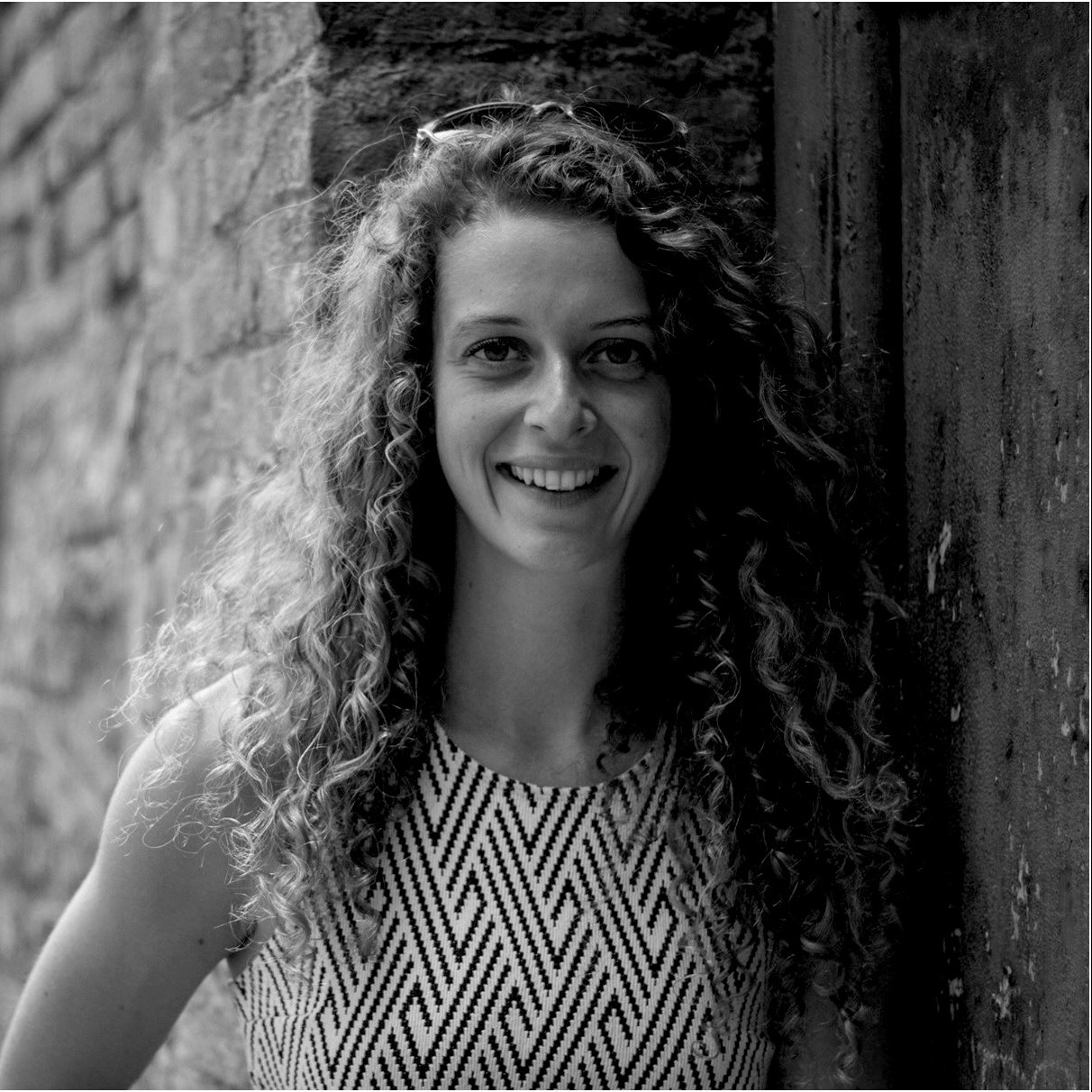 Lise Devits
Community Trainer


INSTAGRAM
Join this presentation to learn how to share your unique story utilizing Instagram. It will also highlight why it is so important to connect with your community, showcase your products and services, and finally how to reach even more people through Instagram ads.
A FinTech case study: How the Belgian ecosystem helps innovative companies to grow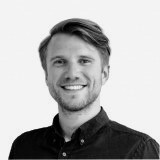 Corentin Scarcez
Senior Analyst


FINANCE BRUSSELS
As finance&invest.brussels, our role is to be the right partner to support startups and scaleups in their growth. We present here our recent study about the FintTech ecosystem. In this pitch, you will learn more about the unicity of our ecosystem and how to deploy venture projects. Key words for the presentation are: FinTech, partnership, marketing, implementation, Venture fund.